Bedroom Dreams
What do you dream of – coffee table, desk, dining room table? When it comes to custom furniture and art with a connection to the railroad, we're dedicated to making dreams come true.
Custom furniture and art provide a unique reflection of the individual who commissions them.
Designing a space reflects you. It reflects your dreams and aspirations.
We love being able to be part of our clients' design and décor for homes and offices around the world. Our clients have a connection to the railroad or simply a love of things industrial or an appreciation for historic preservation.
Our dedication to sustainability and natural processes allow our clients to be assured that the products we make are safe and environmentally friendly for their homes and offices.
And if you dream of trains and railroad, you dream as we do.
About this Piece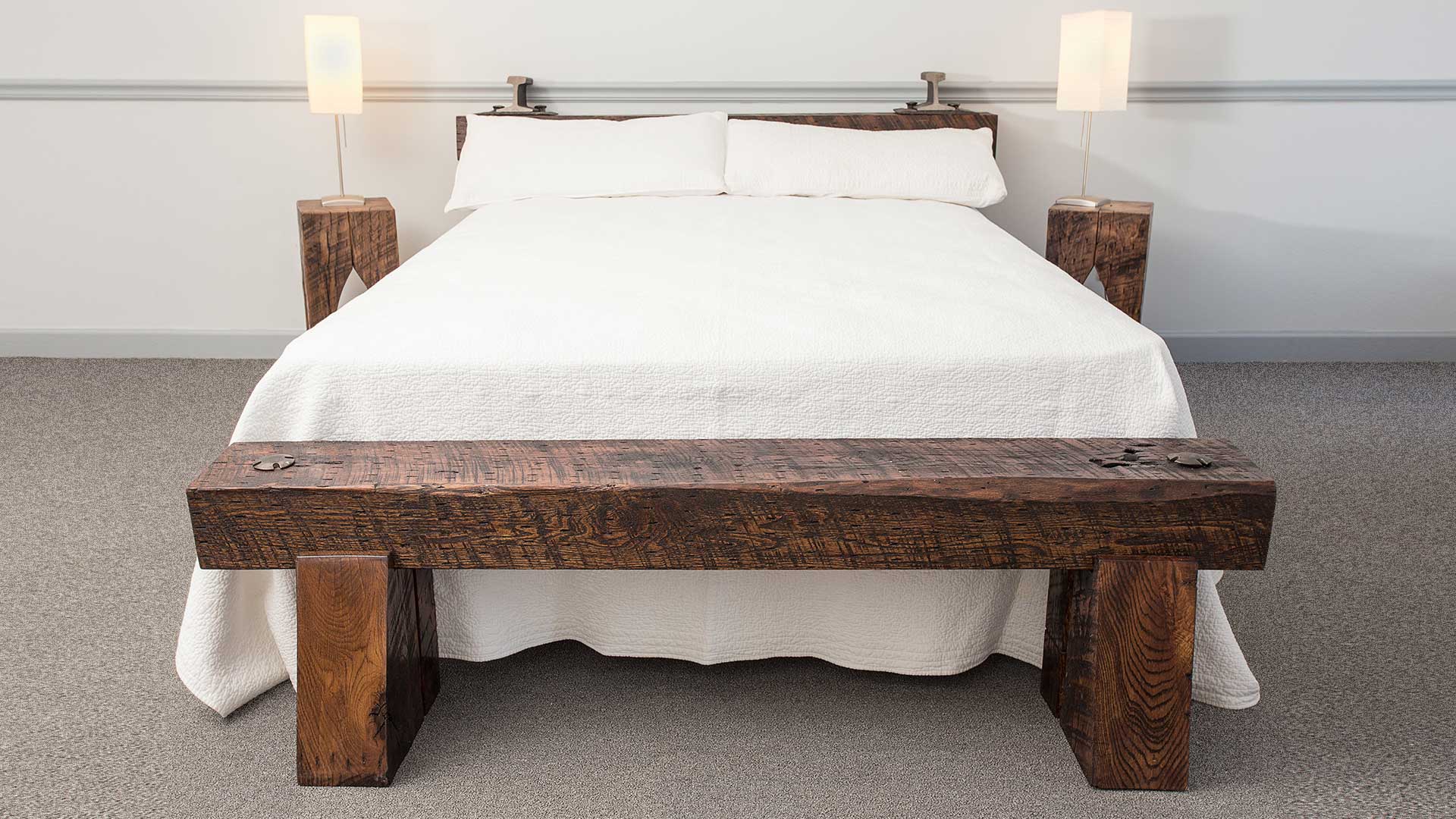 Our Streamliner Bed is named for the gorgeous works of art from legendary industrial designer Raymond Lowey. All of the streamliner locomotives are strictly the subject of dreams today.
Our Cathedral Stool (or Tunnel Stool for the railroaders) doubles as a nightside table as well and coordinates with the style and design of our timber frame beds.
Each of our beds is custom made and handcrafted in the USA.
We offer our designs in King Size, Queen Size and other sizes on request.
Rail Yard Studios founder, Robert Hendrick, designed the Trestle Bed to feature a long section of rail along the headboard and loved it so much that it became the bed in his own home.