Business or Pleasure When Traveling by Rail?
Our passion for the railroad runs so strong that traveling by rail is always a pleasure, even if it's for business.
And we feel the same way about furniture and the art we craft.
Many of our table designs can be customized for work as a conference table or easily adapted to a kitchen or dining table for family dinner with friends.
Our Ping Pong and Pool Tables offer up great friendly competition in the family bonus room. In the office, they foster friendly competition and encourage interaction helping to build the team dynamic and can be an important part of building a great company culture.
And our pieces ALWAYS get the conversation going! Friends and business colleagues want to hear the story behind the works we create, and we make sure you have all the details so you share those stories and get the conversation going.
Home or Office
Either way – for home or office, or for fun or business, we find it's easy to combine our enjoyment building custom furniture with our passion for the historic preservation of the railroad.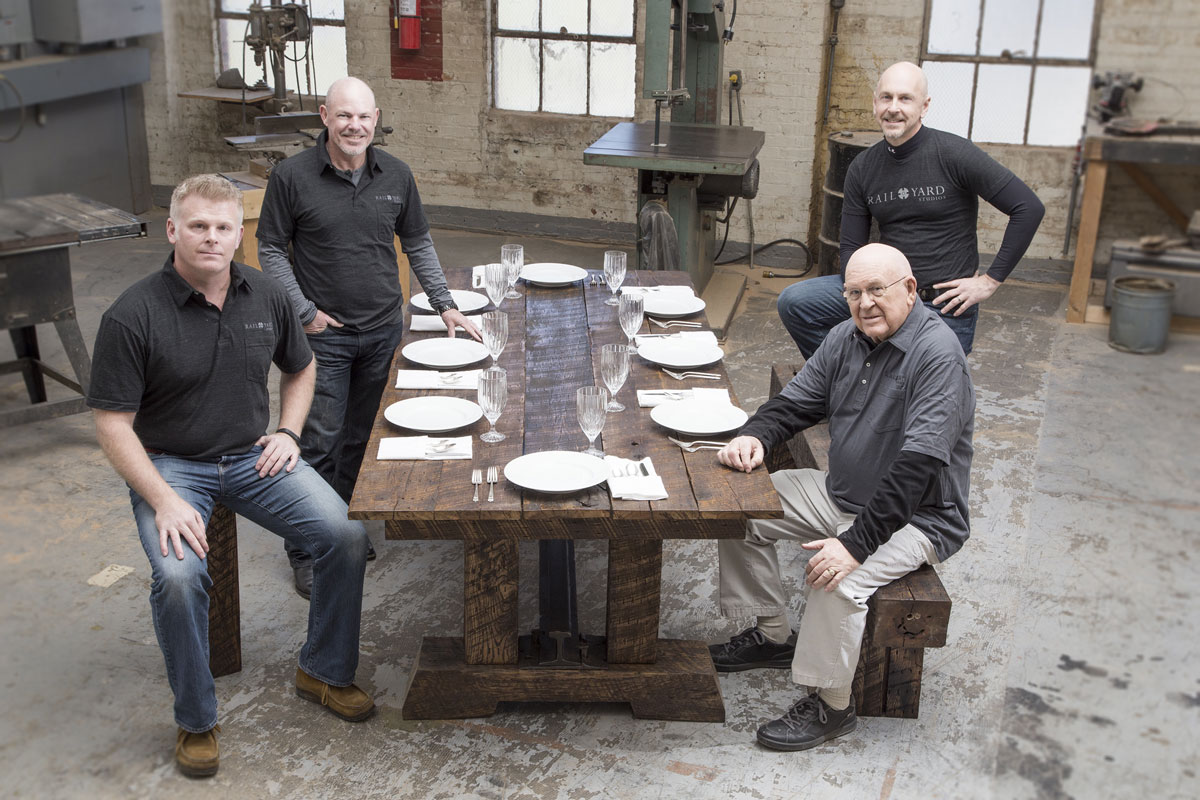 That versatility extends to our designs. Some folks see our industrial artifacts of distressed steel as vintage modern perfect for urban renewal projects and downtown loft luxury apartments. Others think the massive wood beam timbers have a more rustic appeal suited to mountain living.
Wherever you are.
Whatever your style.
Make it fun.
About this Piece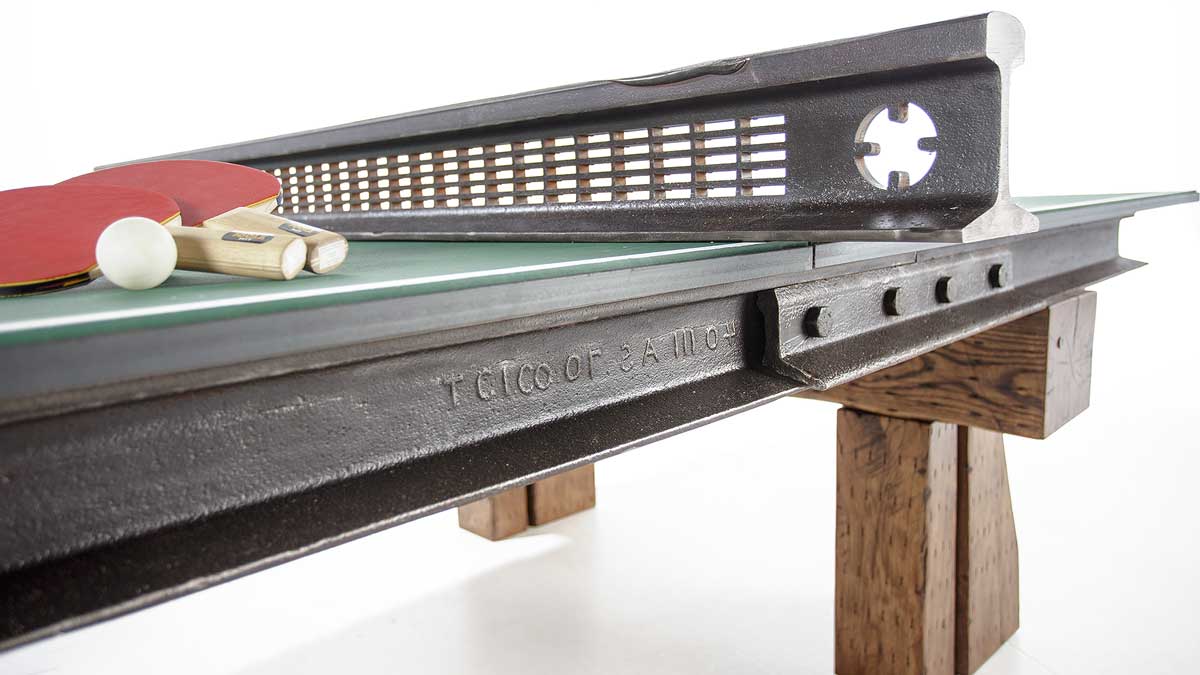 The Click Clack ping pong table uses sections of jointed railroad steel and crossties for a base. With a modern MDF playing surface, we topped it with a regulation height piece of 100-pound rail. That's the weight per yard, so at 6 feet in length, this baby weighs 200 pounds before we cut away the holes for the net.
That imperfection you see on the top right of the net is an engine burn where a locomotive operator allowed a wheel to slip and it rubbed a divot into the rail, but you can tell your friends, it's where you've been slipping over those fast returns with vicious topspin.
Our pool table (pictured below) is crafted entirely in the USA in partnership with Olhausen Billiards in Portland, Tennessee.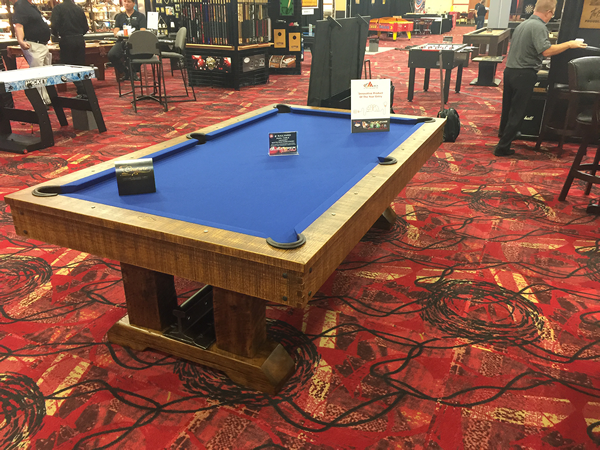 The Rail Yard Pool Table is available exclusively through Olhausen dealers across America.