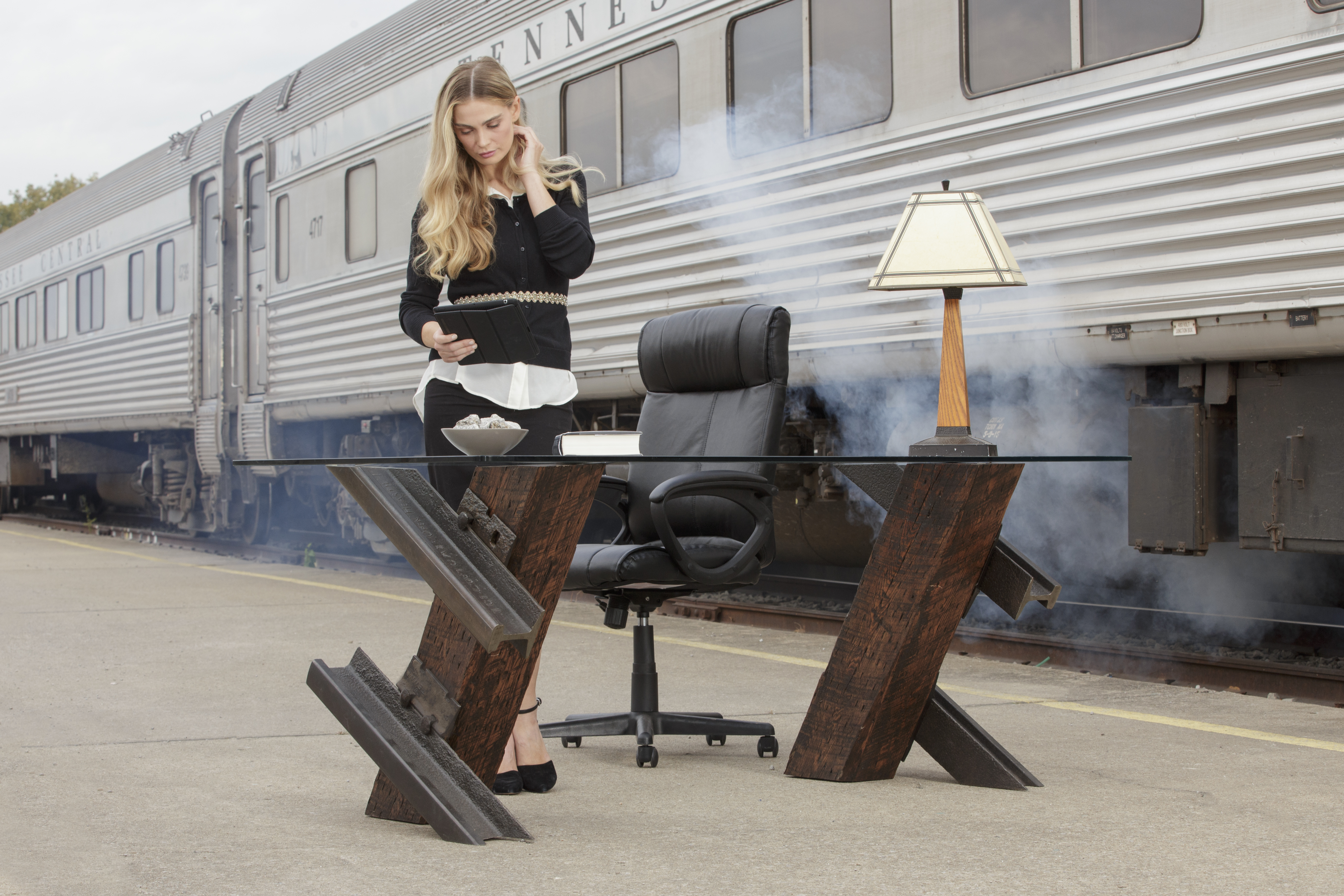 The American Short Line and Regional Railroad Conference is set for November 16-18 in Phoenix, Arizona, and Rail Yard Studios will be there!
Has your living room become your office over the past year?
We can help.
It's been a crazy couple of years – our living rooms have become our offices as we work from home – or maybe you're working from the den, the kitchen table, the spare bedroom or wherever you can find to hide from homeschooled kids and barking dogs.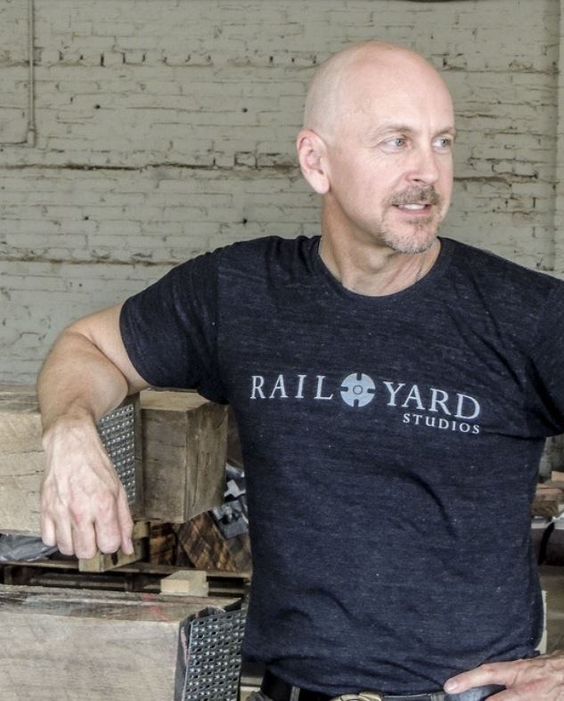 We can all agree...Zoom calls suck.
Let's do this in person!
Get yourself to Phoenix and get some real social interaction!
Find me.
Say Hello, and play a game!
Shuffleboard!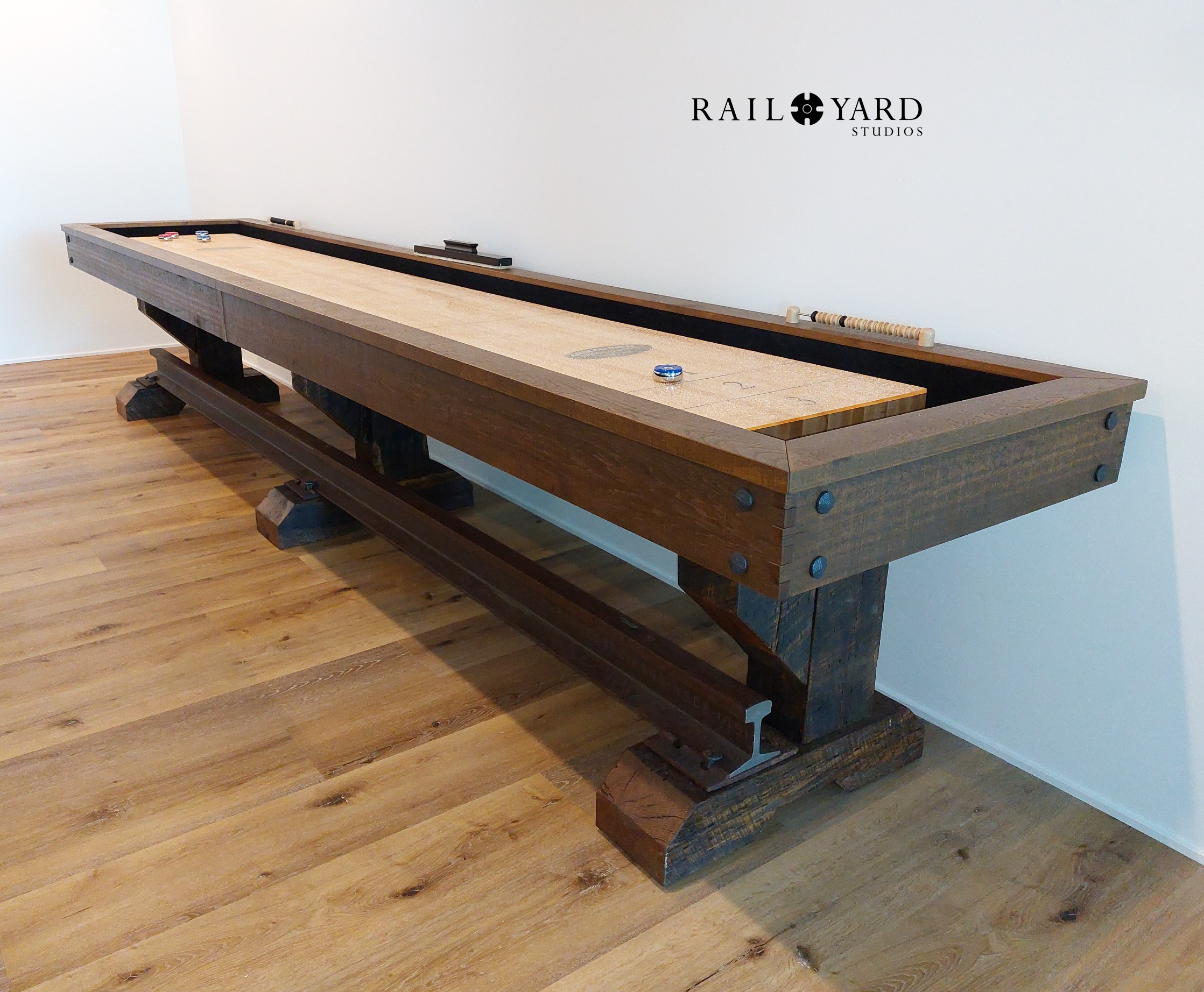 Partnered with Olhausen, the largest manufacturer of game tables in the world, we are bringing our Rail Yard Shuffleboard to the show!
If your office needs a bit of distraction or you've got that new vacation home or entertainment room just itching for a new game, shuffleboard offers fun everyone can enjoy!
You'll find us in the Green Zone – a section of the conference especially for environmentally conscious products! Since we use reclaimed materials for our products, the Green Zone offered a perfect fit with what we do. We will be surrounded by other companies that have an eye toward sustainability…and fun!
Booth # 201 in the "Green Zone"
THIS is what you've been waiting for.
…and we've been patiently waiting for so many things that all too often don't arrive.
We're tired of waiting. We're tired of hiding.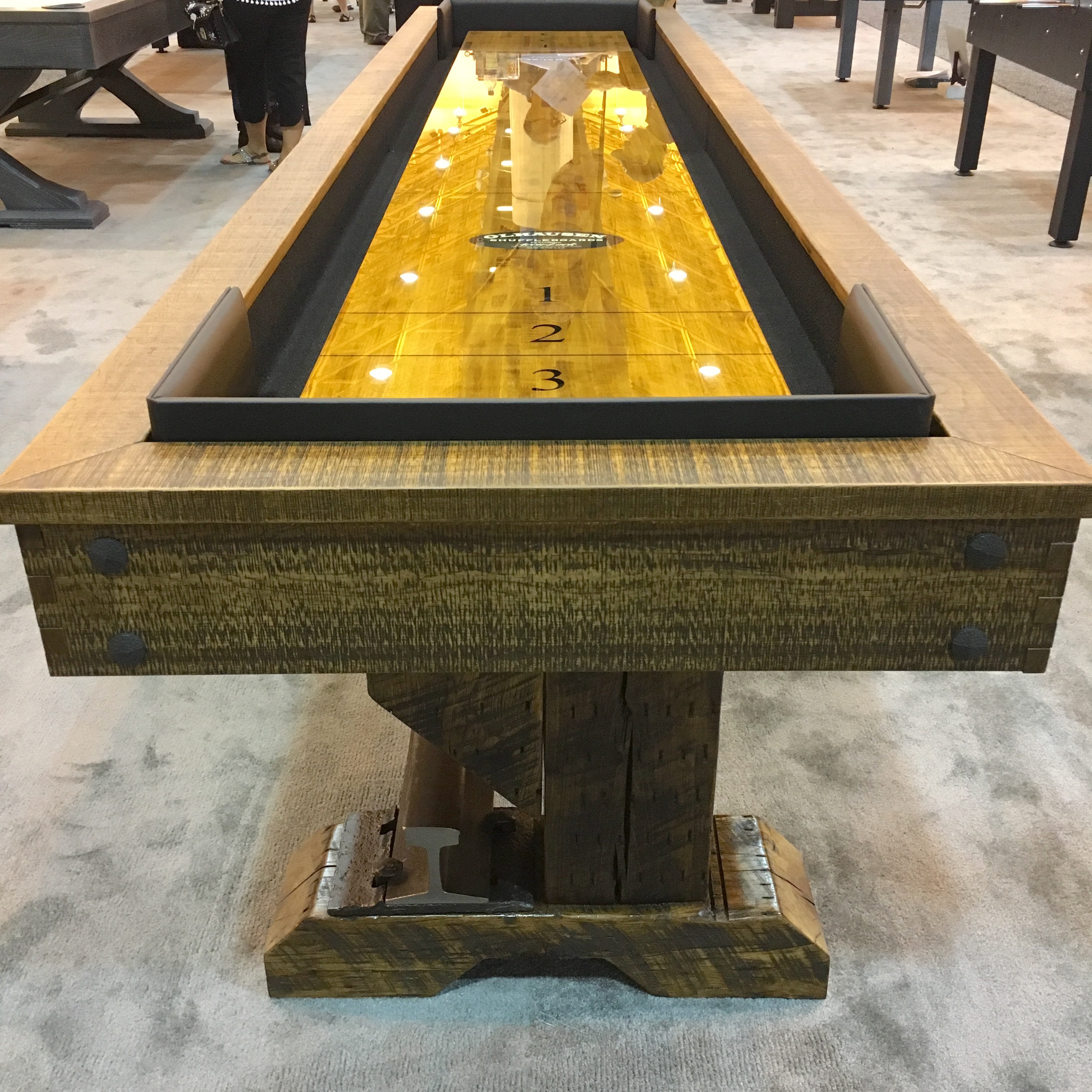 Still, delivery on a Rail Yard Shuffleboard table runs 6 months these days (that's going to be March or April for those of you keeping score).
If you want to get your hands on one sooner, then come to Phoenix!
We have a 16-footer custom made for the show.
The shuffleboard table at the show will be available for purchase, and we'll even have it professionally installed for you anywhere in the USA. As soon as the show ends, it's on its way saving you months of wait time!
You can put it in your new home office, or wherever the kids are not homeschooling!