Heritage
The History of Our Custom Furniture Studio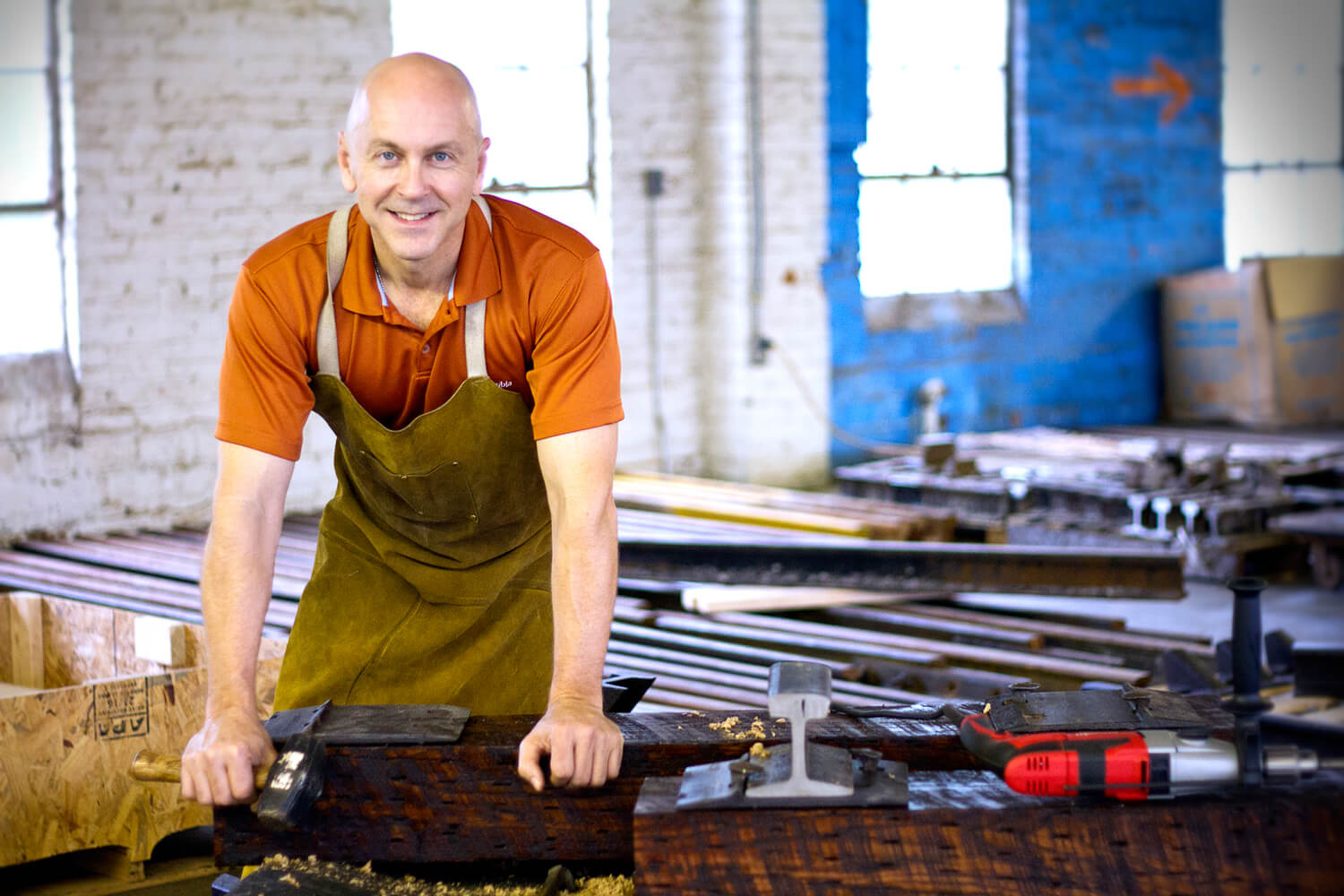 My father and I handbuilt tables and cabinets as I was growing up as a hobby around the home.
Our furniture line began as a collection of tables and benches built in my parents' garage based on a few hand-drawn sketches I had made. The formula was equal parts of nostalgia and passion, and it gave my father and me the opportunity to make it a career together.
Revival of a Business
I owned and operated a small railroad construction company renovating railroad tracks. The crew needed work in between construction projects. I drew on the experience with Pop and my skills learned in Industrial Design at Auburn University and The Ohio State University, and we made furniture.
It started with a coffee table and a desk. The railroad crew and a few close friends joined in at my family's home. Two of my best friends, Rob Humphreys and Rick Turner, stuck around and became business partners. Fast forward a few years, and it's become a real business.
Pop still shows up, and we seem always to have an "entrepreneur in residence" – one of our friends transitioning from one gig to the next. We learn from them. They learn from us. It seems to work out all right.
As long as we can laugh about things and enjoy what we're doing, we intend to keep showing up.
Robert Hendrick
Owner/Master Designer - Rail Yard Studios
Custom Furniture - Artisan Designed - Craftsman Built
CRAFTSMAN, VISIONARY, MASTER DESIGNER
Industrial designer and founder of Rail Yard Studios, Robert Hendrick has designed a complete line of commercial and residential furnishings as well as special projects for the hospitality industry. The collection includes:
Coffee tables
Desks
Conference tables
Dining tables
Seating
Wine racks
Extensive line of accessories for home & office
Art
Many of Robert's patented furniture designs are available in stock. Bear in mind that each piece of furniture is unique. Features vary in the natural materials we use as well as in the work-worn materials that go into our collection of industrial style furnishings and art.
Custom furniture orders and art commissions are always welcome.
We collaborate on new designs and special projects with
Architects
Interior Designers
Homeowners
Custom design is our passion, and we welcome the opportunity to design and build with you to craft that special one of a kind piece for your new home, renovation or remodeling project.
We look forward to hearing from you.
Thanks for stopping by!