Our story begins like all good entrepreneurial ventures – in my parent's garage.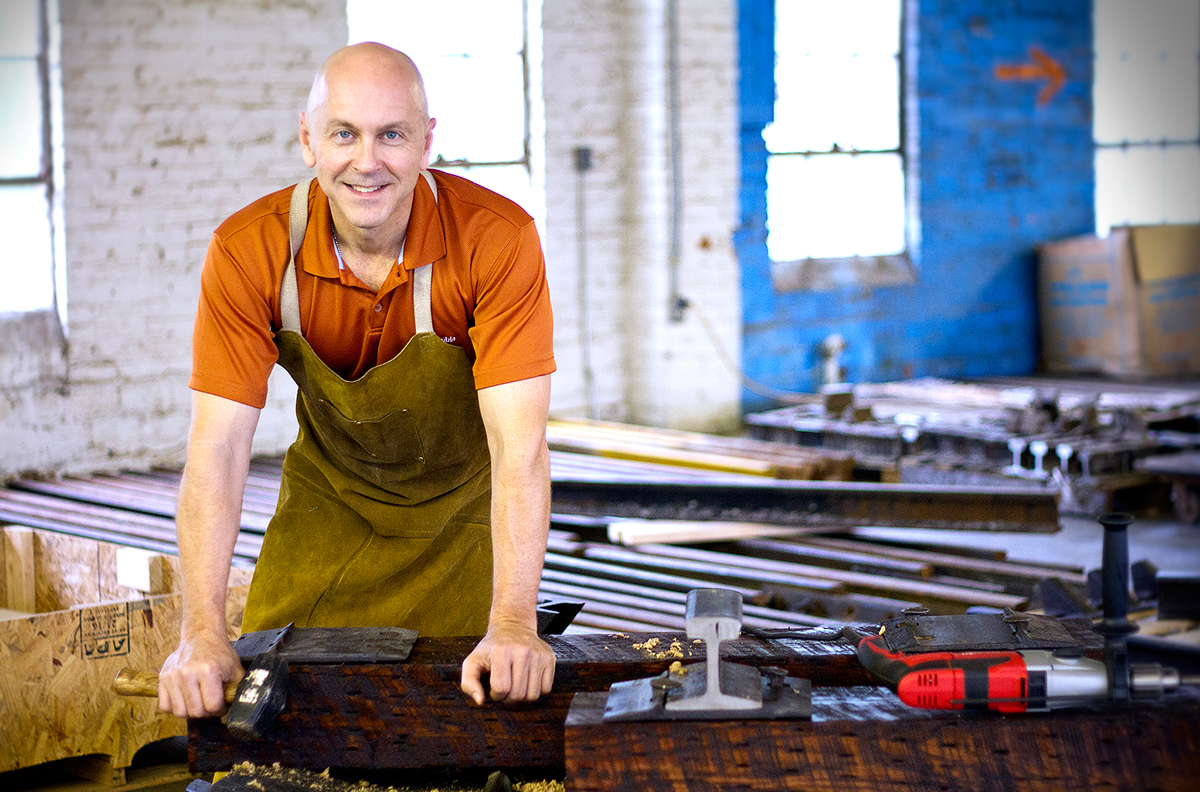 We started small and crafted custom tables, furniture and art combining a love for railroad with a passion for design.
Architects, designers, and people with an eye for design found us.
Our vintage modern style décor hit a chord with folks remodeling homes and offices or moving into new residences and workspaces. We found ourselves equally at home in urban renewal lofts and renovated warehouses as well as in mountain living retreats.
And we grew.
After a few years, what started out as something to keep our railroad construction crew busy when work got slow became our focus.
Sustainability & Historic Preservation
From the beginning, we committed to sustainable practices and historic preservation – painstaking documenting the history of each rail and insisting on naturally creosote-free timbers.
Each piece we craft - every table, bed, desk and original piece of art gets a certificate of authenticity personally signed and numbered to attest to the origins of the artifacts we use.
We love history, and we take our responsibility to the environment seriously.
Made in USA
It's also of note that we make our product in America – in Nashville, Tennessee to be precise. We place priority on using American-made tools and parts as much as possible. We're proud to be 100% Made in the USA.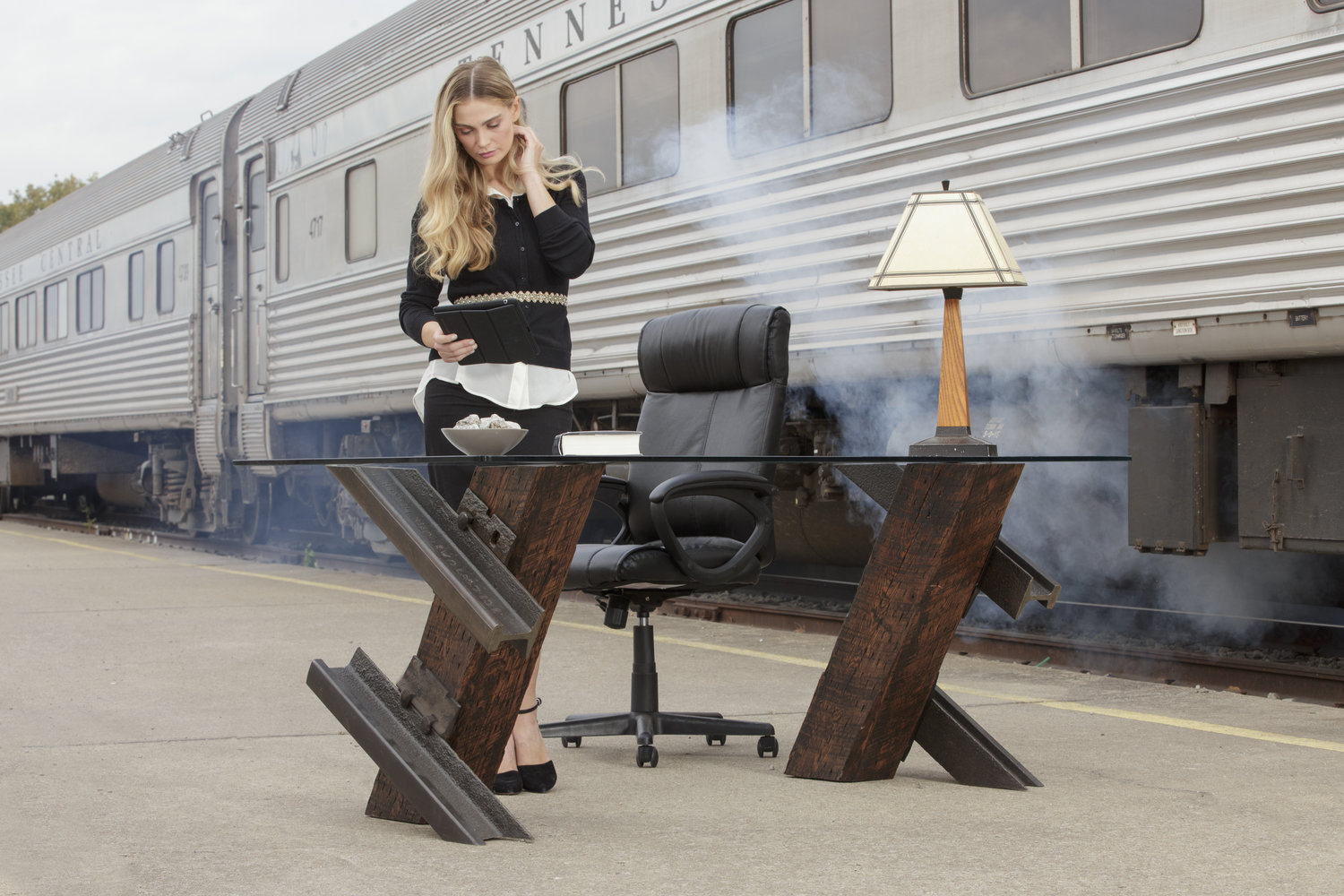 About this Piece
We positioned our Switchpoint Desk in front of these vintage Amtrak passenger cars at the Tennessee Central Railway Museum just across the street from our studios. The stainless steel evokes classic Americana style with vintage look and feel, and the word TENNESSEE connects to our hometown of Nashville, Tennessee.
Click here to find the Switchpoint Desks currently available.