The Express Line offers a more affordable collection with a more compact design that's perfect for urban lofts, start-up offices, and weekend cabins. It remains pure vintage railroad with 100-year old steel rails and reclaimed creosote-free timbers.
We updated some of the hardware with more modern rail components, and still manage to have it made right here in Nashville, Tennessee.
Sleepers Coffee Table
The Sleepers Coffee Table captures the very essence of all things railroad with its combination of vintage steel rails atop a selection of solid hardwood timbers separated by the familiar stone ballast of the railway.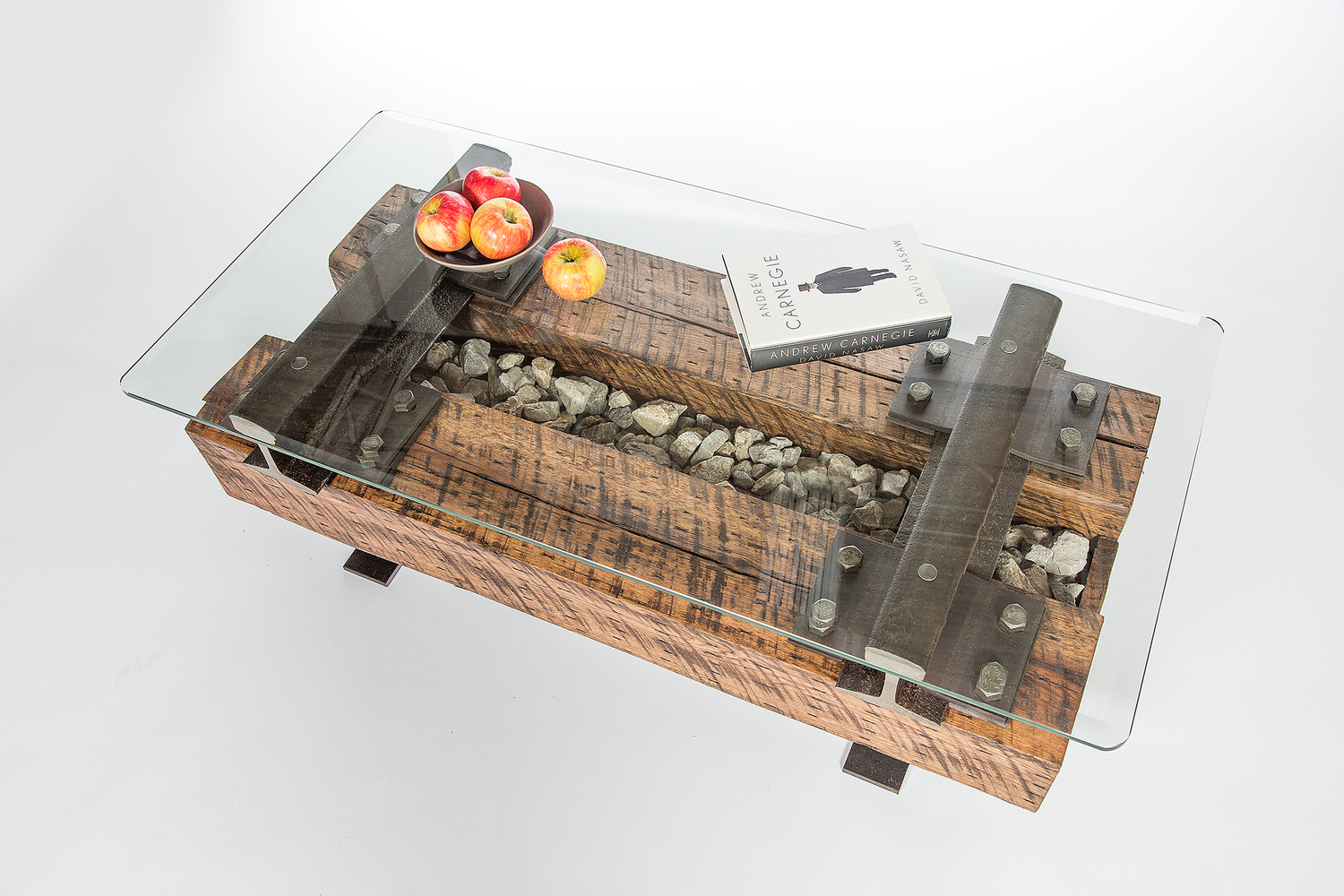 More compact, yet still substantially-sized, the Express Line version of the Sleepers Coffee Table will be the conversation piece you've been looking for in your downtown urban loft getaway or your suburban family room.
Business Class Price
Classic Style
Purely American Made
Crafted from vintage 100-year old steel and solid hardwood timbers, put this in front of them and the kids are sure to stop looking at their phones...at least for a few minutes.
48" long x 24" wide x 18" tall (may vary)
Double Track Coffee Table
The Double Track Coffee Table serves as a conversation piece for the lobby or the family room - wherever people gather.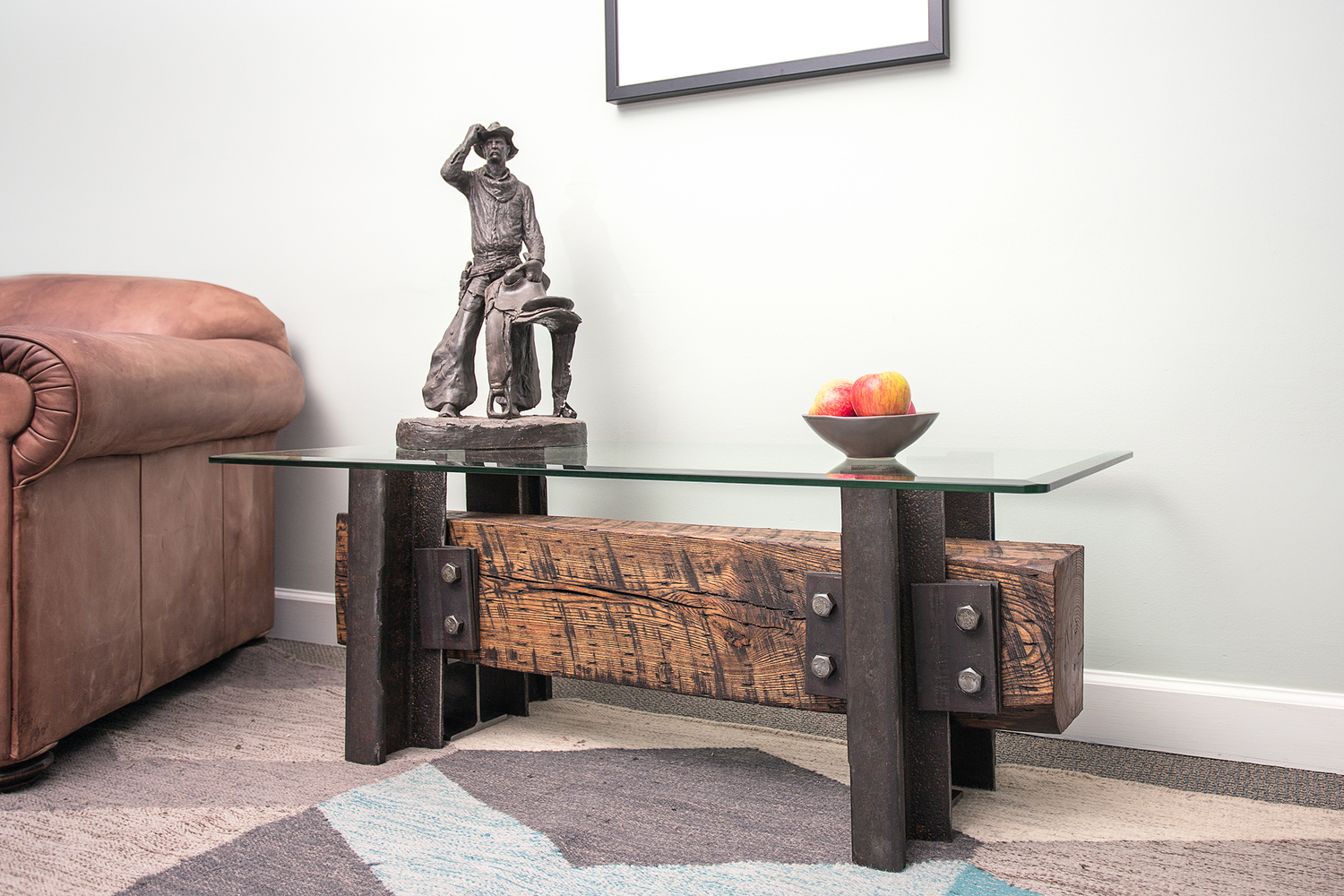 Pieces of vintage railroad steel combine with solid hardwood timber to create a classic and timeless design that goes with the interior design of any home or office.
The Double Track makes the conversation easy by offering:
Authentic Craftsman Styling
Reclaimed Industrial Materials
An Affordable Price
Crossing Coffee Table
The Crossing Coffee Table design captures all the elements of the classic railroad crossing signage with its X-shaped design topped off with a round glass top.
It simple, and it's elegant.
It's vintage, and it's modern.
And it's 100% Made in the USA.
It's part of our new Express Line Collection designed to make a bold statement in more compact spaces like urban lofts and weekend retreats.
And it fits in perfectly with that new start-up venture that wants to project a strong sense of style without having to raise a new round of investment.