Graffiti: Vandalism or Art?
You be the Judge
September 29th from 6 to 9 pm - details click here.
Project Boxcar features original works from Nashville & Los Angeles vandal...erm...graffiti artist Troy Duff collaborating with Robert Hendrick of Rail Yard Studios!
Composed on sections of decommissioned rail cars - old boxcar doors and panels of autoracks each work is individually unique.
As seen in Nashville Arts Magazine.
Troy's new style has a great new design sense to it that goes well beyond the traditional wild style writer form of graffiti and breaks into the world of design and fine art.
Even if you've seen Troy's work before, you have not seen this new style, so be sure to see it!
Collection of Original Graffiti Pieces
The exhibition will also feature a collection of original pieces "harvested" from railcars headed for scrap.
The private collection of Rail Yard Studios founder, Robert Hendrick, will be on display. This gallery will include authentic pieces of vandalism pulled from vintage old railcars with detailed information about each of the works and a unique chance to see these works in person.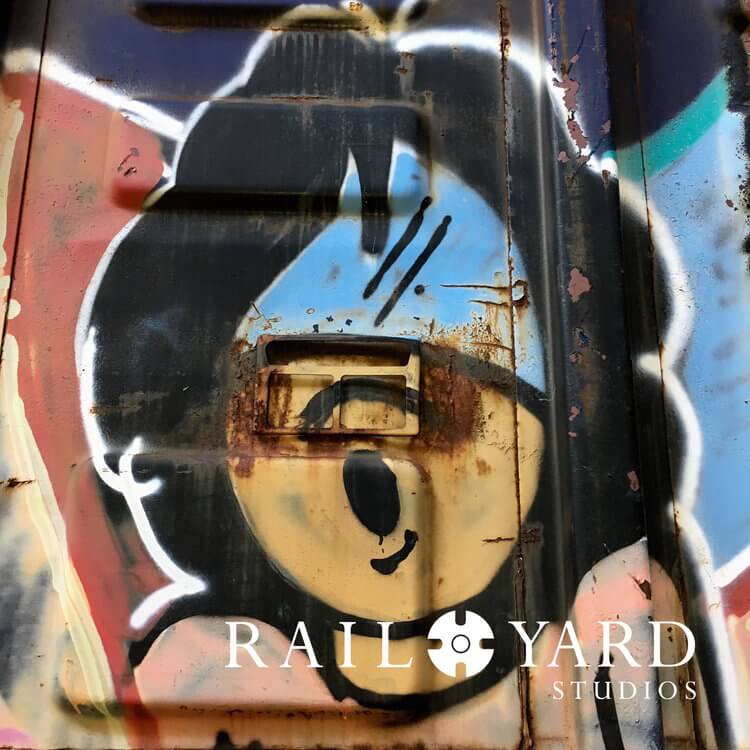 Get up close and personal with fr8 art like you've seen rolling by on the side of railcars at crossings and in the rail yard.
Graffiti - the new Pop Art
Graffiti has been heralded as the first major art movement since Pop Art, yet it is being systematically destroyed. Come and see the effort being made to preserve some of the history of this uniquely American art movement before it's all wiped out, painted over or thrown away!
It will blow your mind to see what these bandit artists can do with a can of spray paint in a small span of time and the intricate tags, throwies and pieces (that's slang for different types of graffiti) that they create.