Some things just deserve to be seen, like the Stetson hat your father-in-law owned and your gear from Rail Yard Studios (not included) and gear from Mitchell Bat Co (blue cap pictured not included).
So we created the wall-mounted Porter's Friend Coat Rack.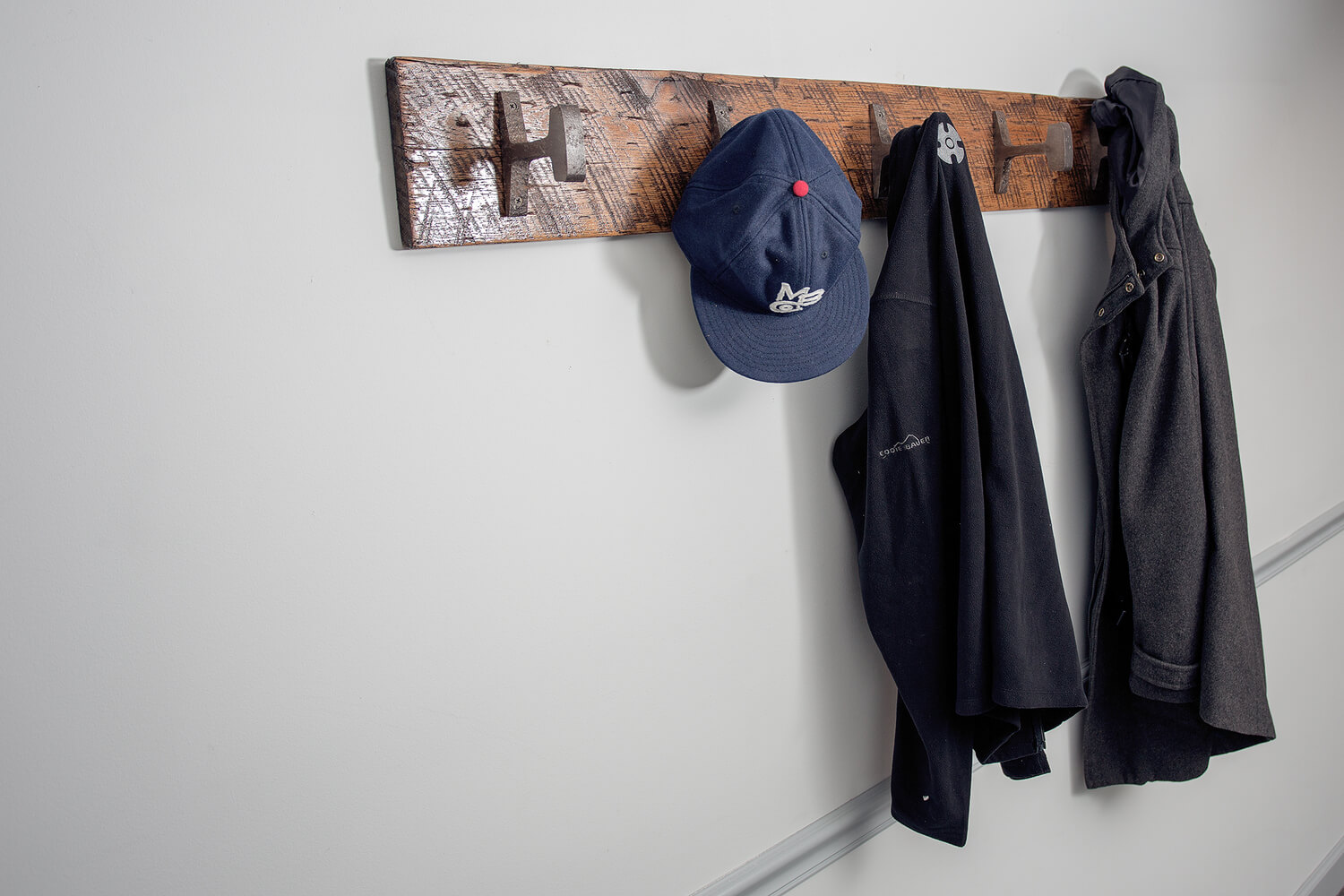 They're simple - like any good design should be. Yet it's that simplicity and the texture in the woodgrain that give them such great detail and character.
Take a plank cut straight from the exterior of one of our untreated cross ties for the base. Then add five slices of thinly sliced century-old railroad rail steel showing the wear created by 100 years of locomotives hauling freight and passengers across the country, and you've got another classic.
Of course we finished it off with an genuine railroad date nail and a signed certificate of authenticity accompanies each one.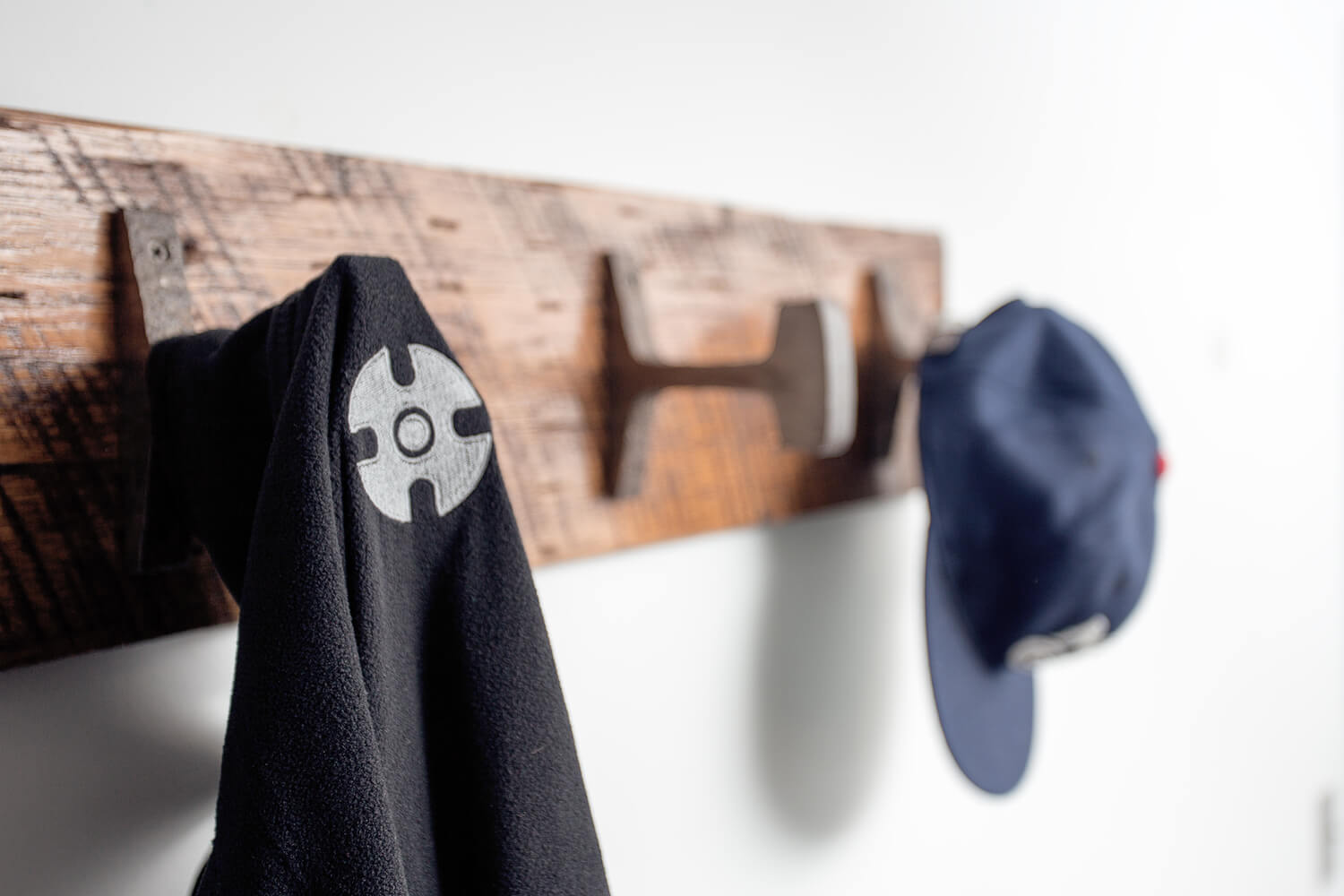 It's another Americana artifact from the Industrial Age remade for the modern world be it an urban loft or a mountain home retreat.
Enjoy!