Why We Say 200%
Our steel gets the credit.
We use ore mined from the hills of American cities like Pittsburgh, Pennsylvania, and Birmingham, Alabama at the height of the Industrial Revolution.
Between 1896 and 1915, U.S. foundries in those same states as well as in Illinois, New York, and Maryland processed the ore into steel and rolled it into railroad rails.
For over 100 years, our steel serviced American railroads.

We harvest and prepare it for a second life of service right here in Nashville, Tennessee.

If you check the map, that's just about as in the middle of America as you can get.
And if you check the math, that makes it two times that it's been 100% Made in the USA.
So we say,
200% Made in the USA.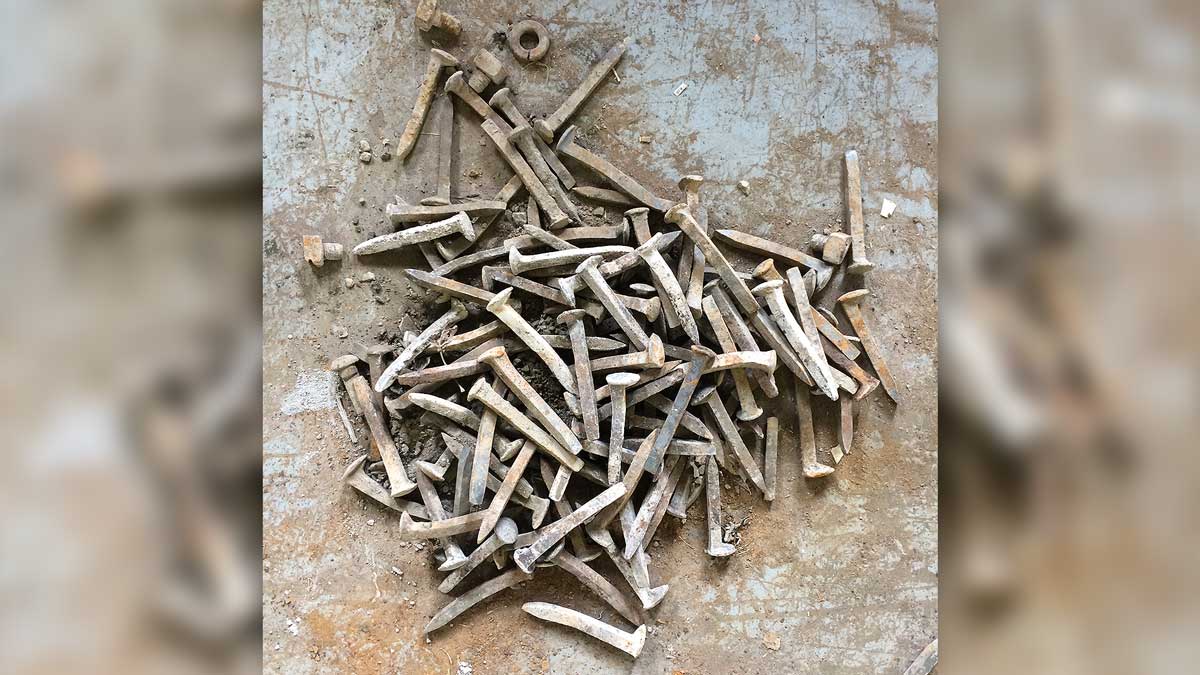 Reclaim. Repurpose. Respect.