Natural Hardwood Timbers
Did we mention that we exclusively use naturally creosote-free North American crosstie timbers in all our furniture and art?
WAIT – CROSSTIES? - Yes. All of our tables, desks and other household and office furniture.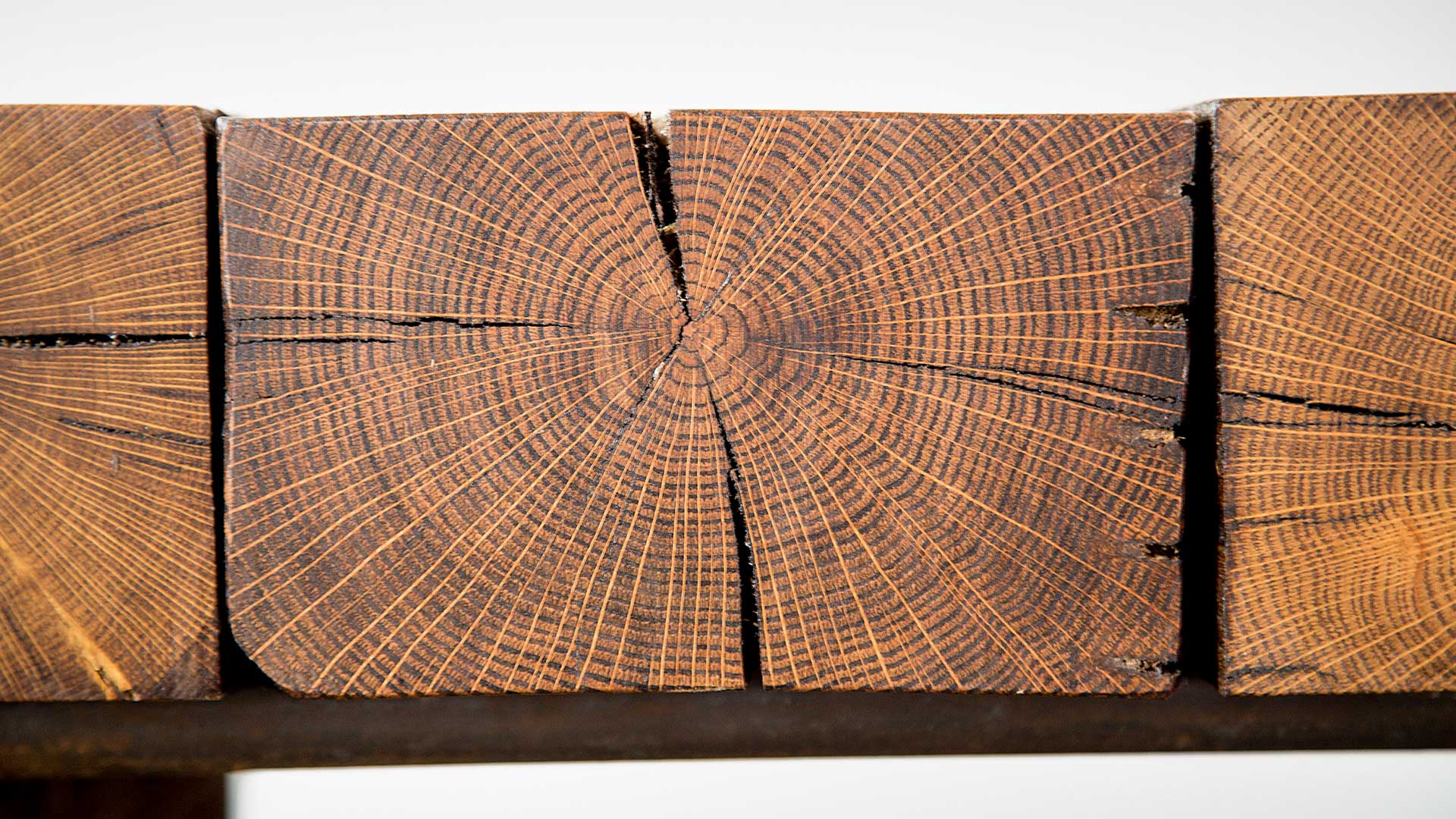 BUT AREN'T ALL CROSSTIES ARE TREATED WITH CREOSOTE? - We're the exception. Allow us to explain.
How We Avoid the Creosote:
Crossties are seasoned and air-dried before treatment.
As a final check to avoid wasting time and money, tie manufacturers "cull" or single out the timbers they deem imperfect.
Naturally distressed and weathered knots, bark seams and other features lend them beautiful character and a vintage look and feel.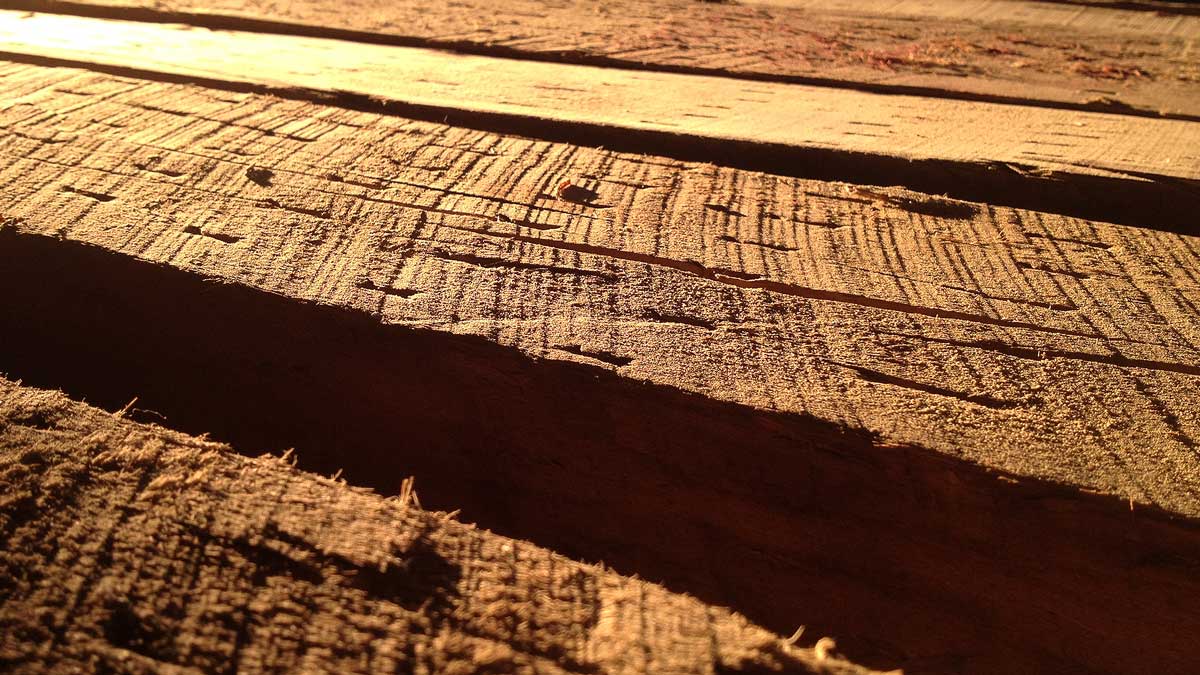 A 260,000-pound rail car may be more than these timbers can handle, they can handle anything you throw at them in the office or home.
It's important to us to build an authentic product, and that explains how we can use railroad timbers and still remain environmentally responsible.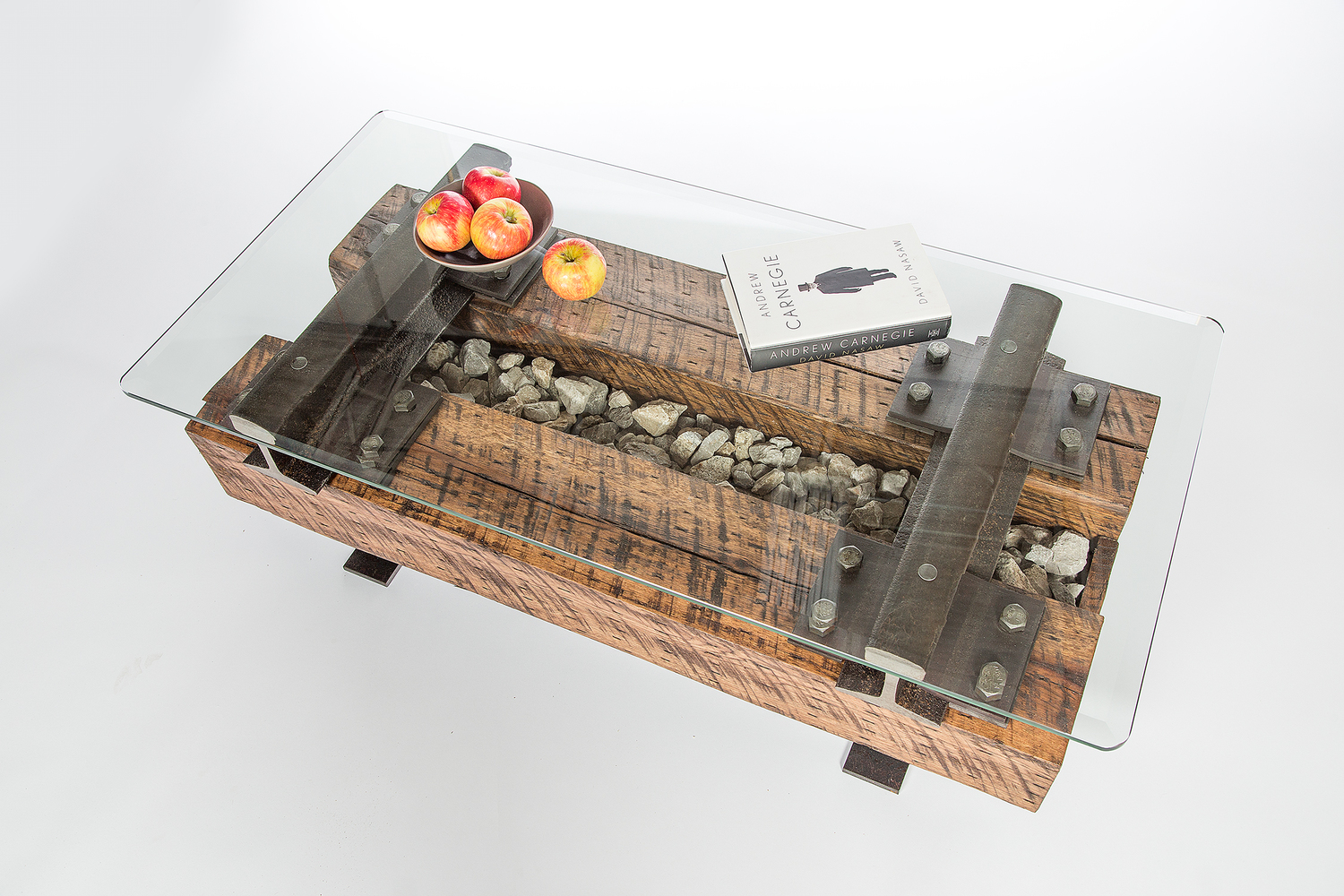 ABOUT THIS PIECE
This piece is our Sleepers Coffee table. The torn away edge of the timber, an imperfection known as wane, adds great character to this piece.
Click here to see our current inventory of coffee tables and other tables.