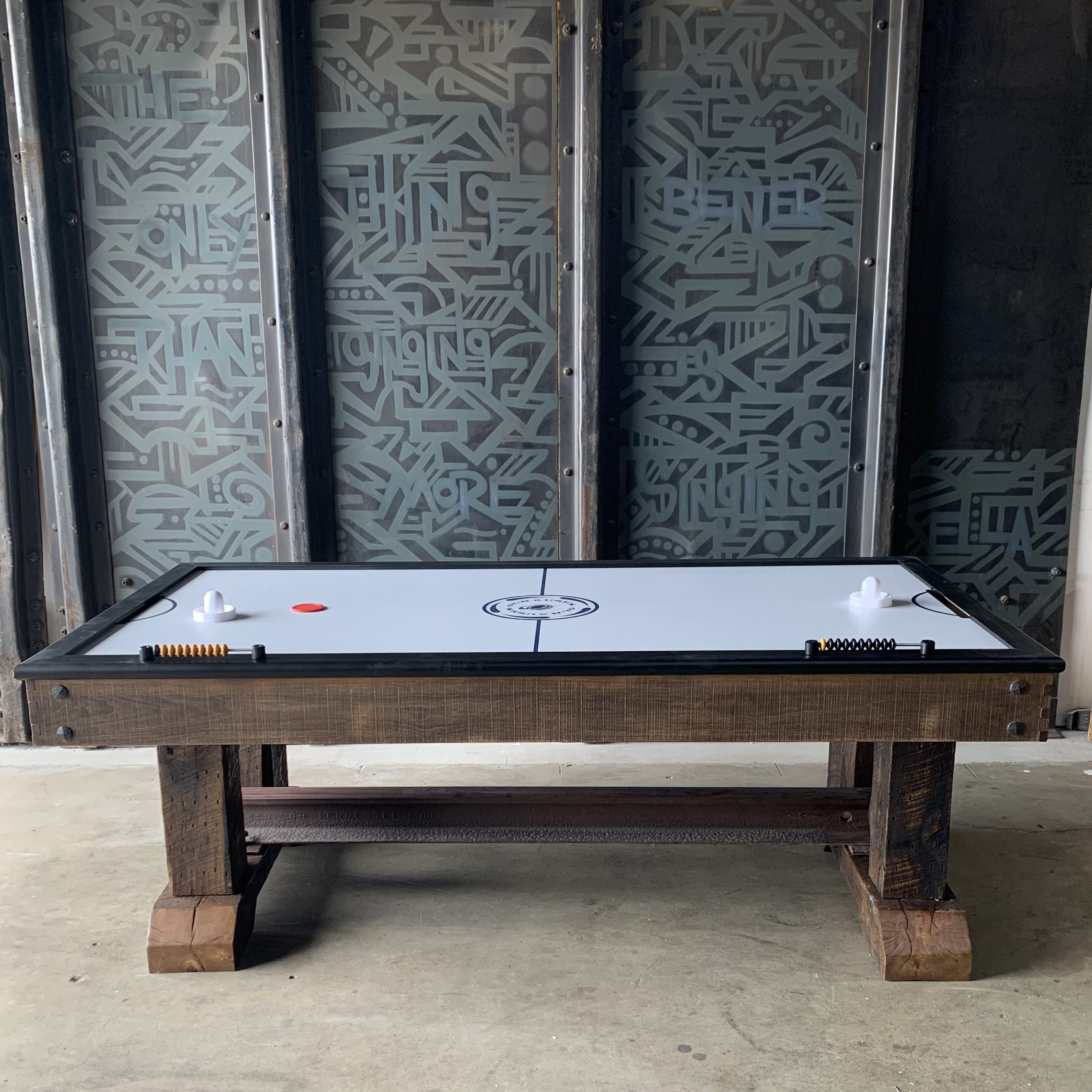 After the past couple of years, it sure feels good to be getting back to some social gatherings where we can see and interact with people once again. We've missed socializing in person, sharing a beverage and playing games at one another's homes and even in the office place.
Railroaders know how to get together and not only work hard, but play hard.
When you gather a bunch or railroaders on a big track project, it's called a jamboree. Railroads used to hold jamborees all the time, building out sections of roadway.
Jamboree - a large celebration or party, typically a lavish and boisterous one.
That definition sounds like pure railroad. We don't do things in a small way, nor do we do them quietly.
AREMA 2022 in Denver (we are in booth #102 - find us!) will be the next thing from the railroads that resembles a jamboree. Over 3,000 professionals from the railroad industry specializing in Maintenance of Way and Track Construction.
If you enjoy large equipment, industrial machinery and the people who play with these types of toys, you want to be among the railroaders in Denver at the end of August for AREMA 2022.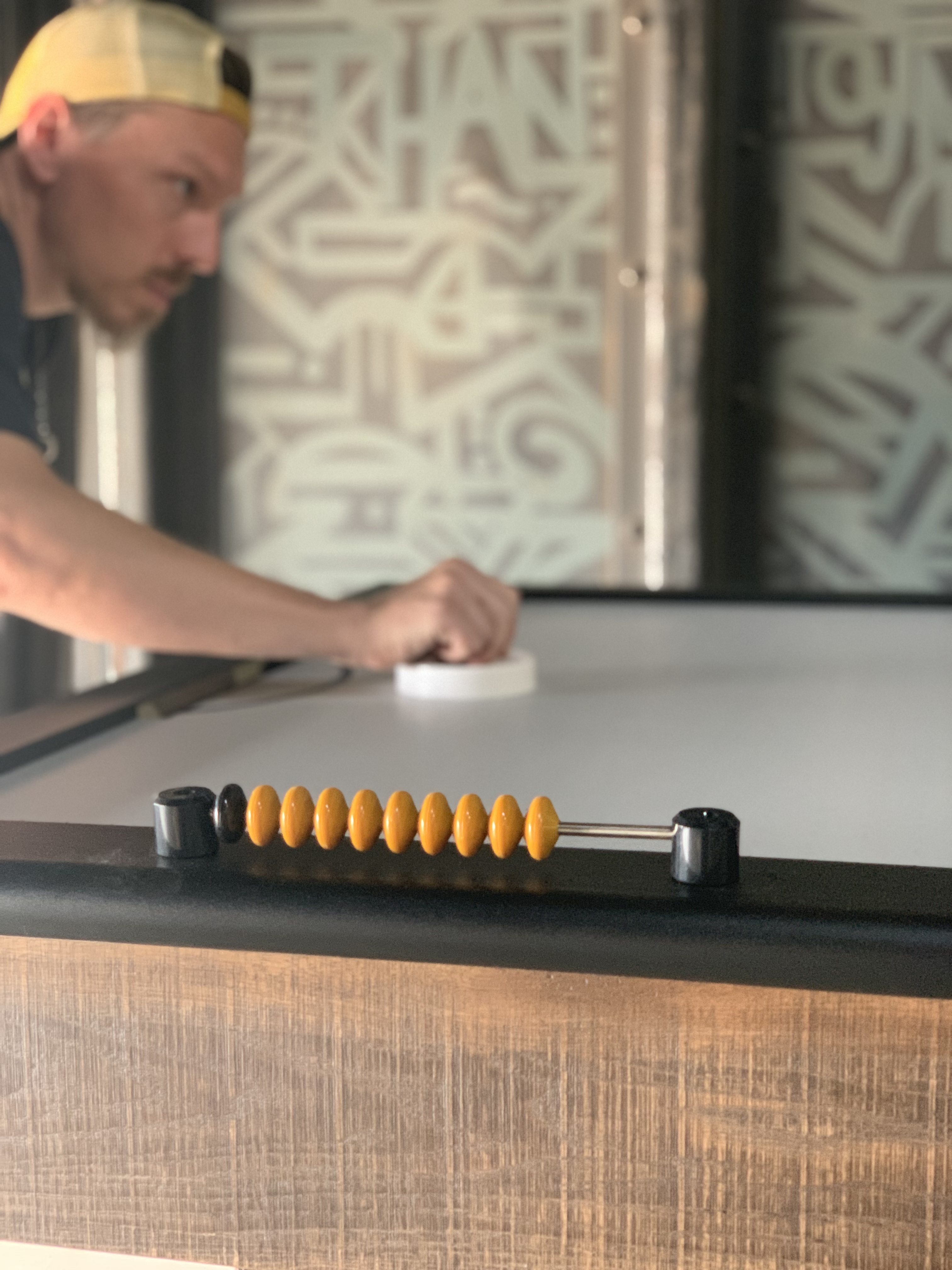 PLAYING THE GAME
Remodeling, renovating or building new track structures is the name of the game for these folks.
It's hard work on a scale that defies comprehension.
When you work hard, you play hard.
Our new air hockey table, made in partnership with Olhausen marks exactly the kind of good clean fun a modern-day jamboree could hope to offer. The Rail Yard Air Hockey Table first availability will be Q1 of 2023.
GAME RULES
Anyone can play air hockey – the rules are simple, knock the puck into your opponent's goal, and keep them out of yours.
Drop the puck, and let's play!
The railroad represents the single largest architectural structure in the world – stretching over 140,000 interconnected miles running from coast to coast and border to border. The rail system in the US represents the backbone of industry for the United States and North America.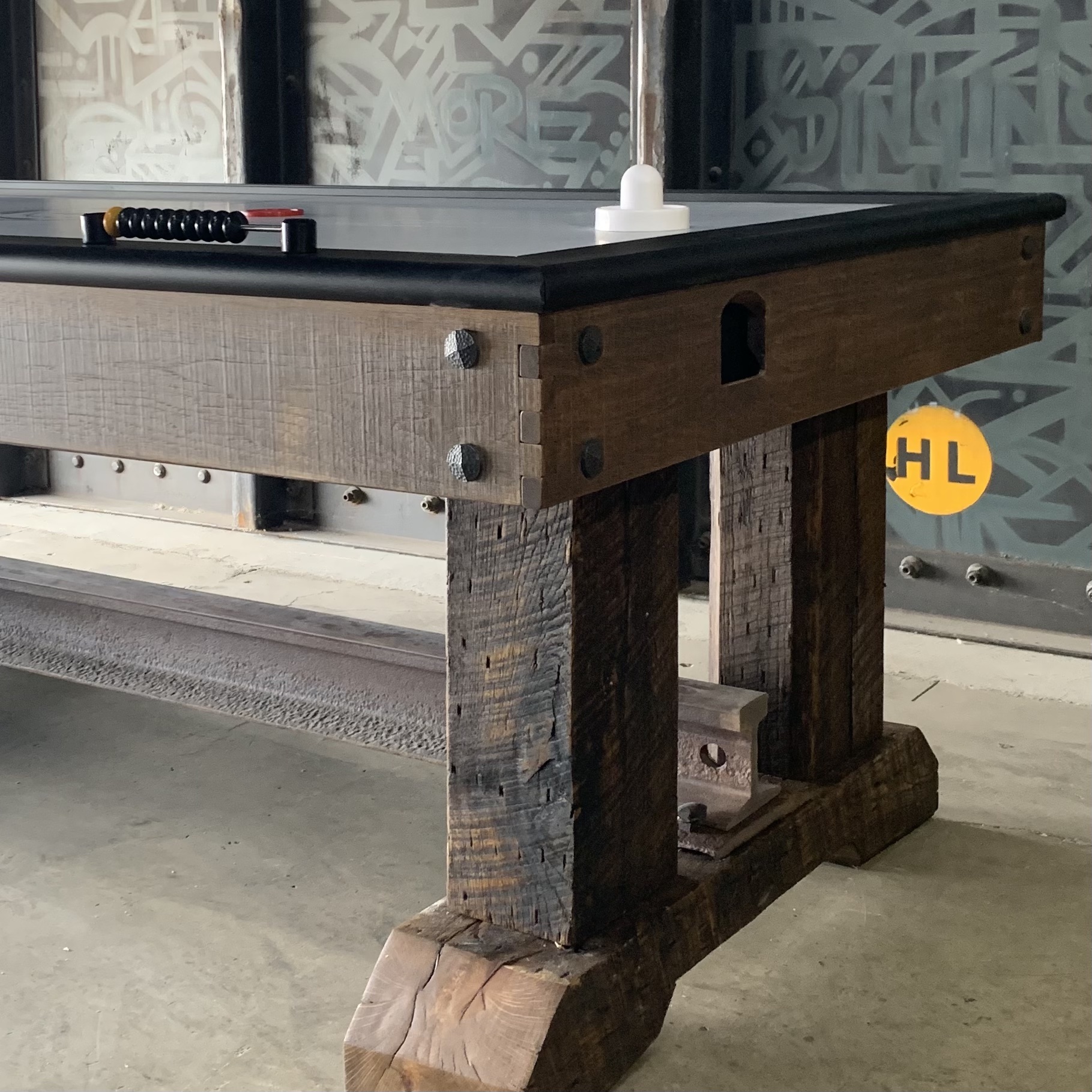 EXPERT GAMING
If you like games with a bit more structure around them (or if you're a habitual rule-breaker), we also offer up pool tables, shuffleboard and even foosball tables in partnership with Olhausen.
Speaking of our friends and neighbors at Olhausen (just 30 minutes up the road from us in Portland, Tennessee), that company is celebrating 50 years in the pool table manufacturing business.
In railroad terms, 50 years may be a bit young still, but by any other standards, that's a hell of a long time. And the company has been under the same family ownership the entire half-century!
PLAYING AT WORK
We created our Jamboree Desk as a nod to the old railroad tradition of getting together. It's a simple design that can accommodate one or more people gathered around it for a little work-jamboree.
So when it comes time to get back to work, we've got you covered there as well. Why limit your fun time to personal time when you can bring it into the workspace as well.