We designed our charcuterie boards to present cured meats, cheeses, breads and fruits. Sure, you could keep it in the kitchen, and practice your culinary skills on them, but even better, bring it out and put it on the dinner table and show it off!
We craft every one from culled crosstie timbers - wood that has never been treated, so it's creosote-free. That means its entirely food-safe. We finish it with a coating of mineral oil to protect it.
Each charcuterie board has a date nail and its own artisan character because we craft them by hand. We lean into the flaws of the natural materials we use and give each a personality all its own.
Railway Interchange 2019 Attendees Get First Look
The folks headed to Railway Interchange 2019 in Minneapolis (September 22-25, 2019) will get first shot at getting their hands on these at booth 2307.
Scroll down for how to get one...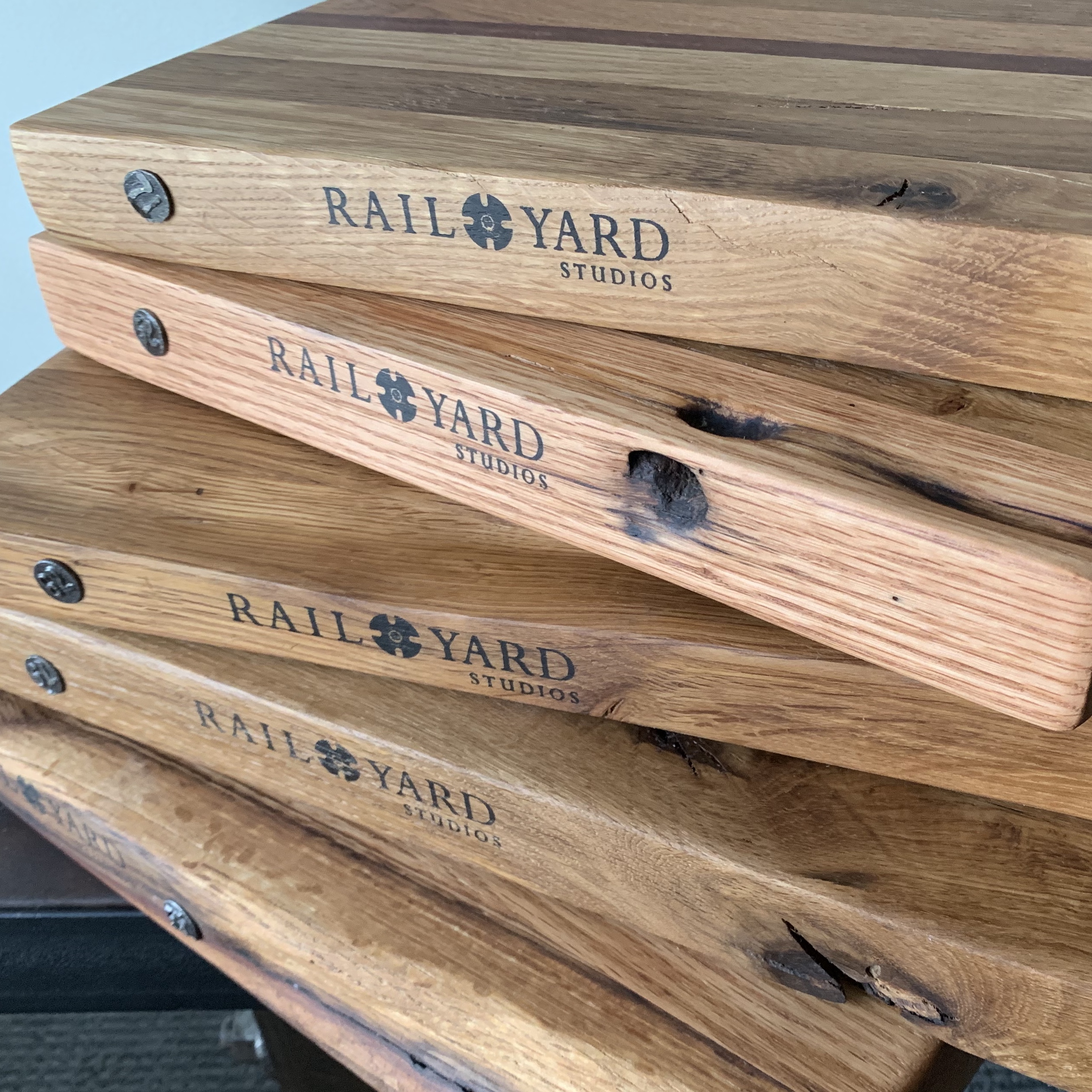 Two Ways to Get One...Hint...Booth 2307 at Railway Interchange 2019
1. Come by Booth 2307 at Railway Interchange 2019 and place an order of at least a coffee table size and receive one as a thank you.
2. For those of you attending, but less susceptible to FOMO (fear of missing out), you can drop your card in for a chance to win one in drawing at the end of the show.
For those outside of the railroad industry:
Patience.
Yes, we will make these available in the holiday season. Stay tuned here or for your best chance to get them (they will go quickly), follow our Instagram account at @railyardstudios to be among the first to know when these are made available.
The Culled Charcuterie Board Story
Sustainability and being responsible with resources are at our core values. Each table or desk we craft has some amount of wood drops - sections that get cut away. Dedicated to getting as close to zero waste as we can, we design products that can make use of these naturally gorgeous pieces.
More below...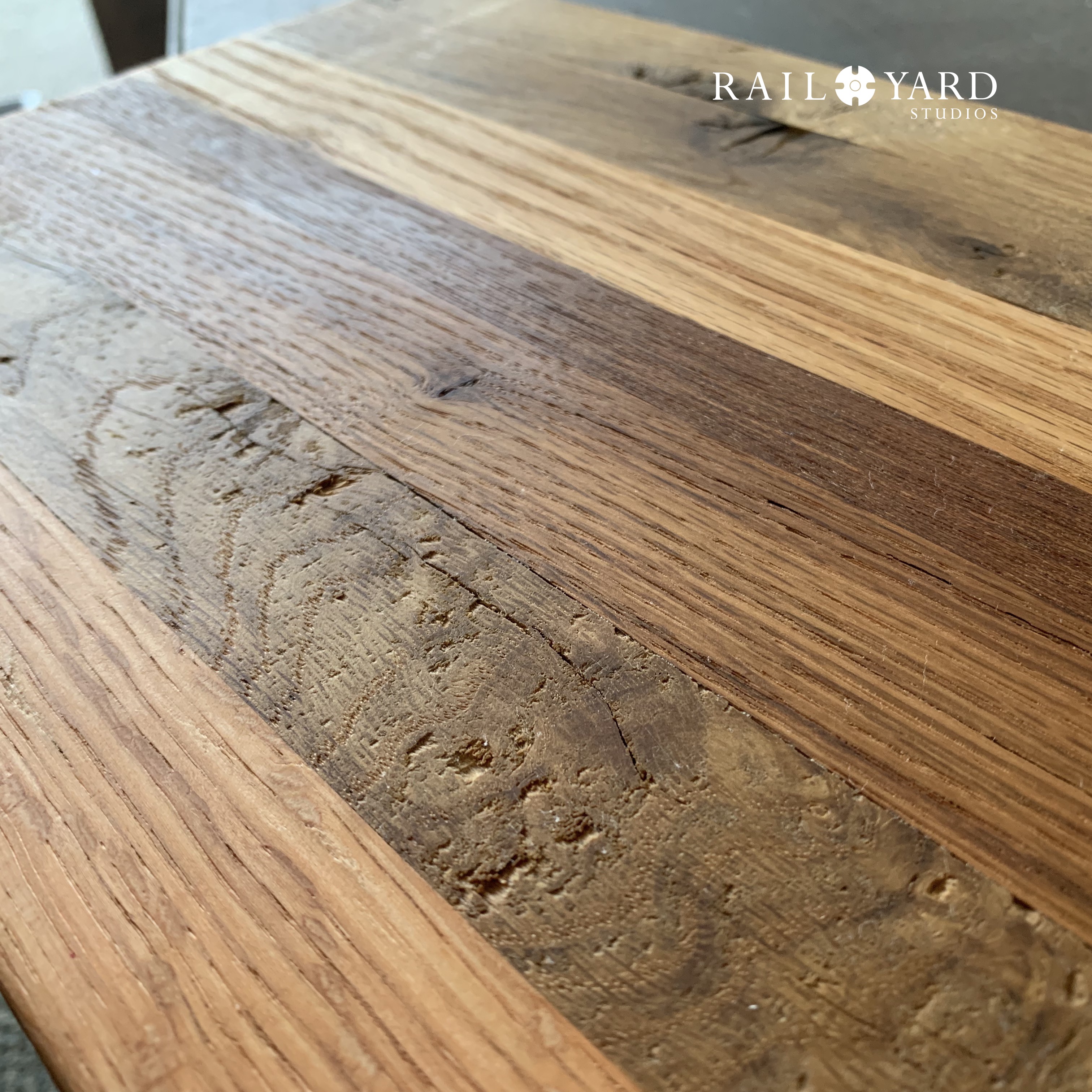 At the same time, the wood we work with is culled crosstie material. That presents its own challenges in creating new designs and being able to reproduce them.
We began by trying to get to the good wood and make perfect cutting boards.
That did not work out.
We wound up having to toss away lots of material just to get to the pristine wood.
So we changed course, and we leaned into the imperfections and flaws of the boards we were making.
Originally envisioned as cutting boards, we realized that ours is not something that needs to be kept tucked away in the kitchen and cut on (although it is possible). The boards we were assembling needed to be out front for presentation.
We finished each one off with an authentic date nail scavenged from the railroad tracks and included a certificate of authenticity that details the origins of the woods. We also provided a primer on how to care for your new piece of Americana for entertaining your friends and family.
So if you are looking for that entirely unique gift for the holiday season - a great way to feature that holiday spread - here's your charcuterie board from Rail Yard Studios!