History passes through our hands every day, but sometimes even we get a bit starstruck.
This is part of the original Statue of Liberty - yes, the one in New York Harbor.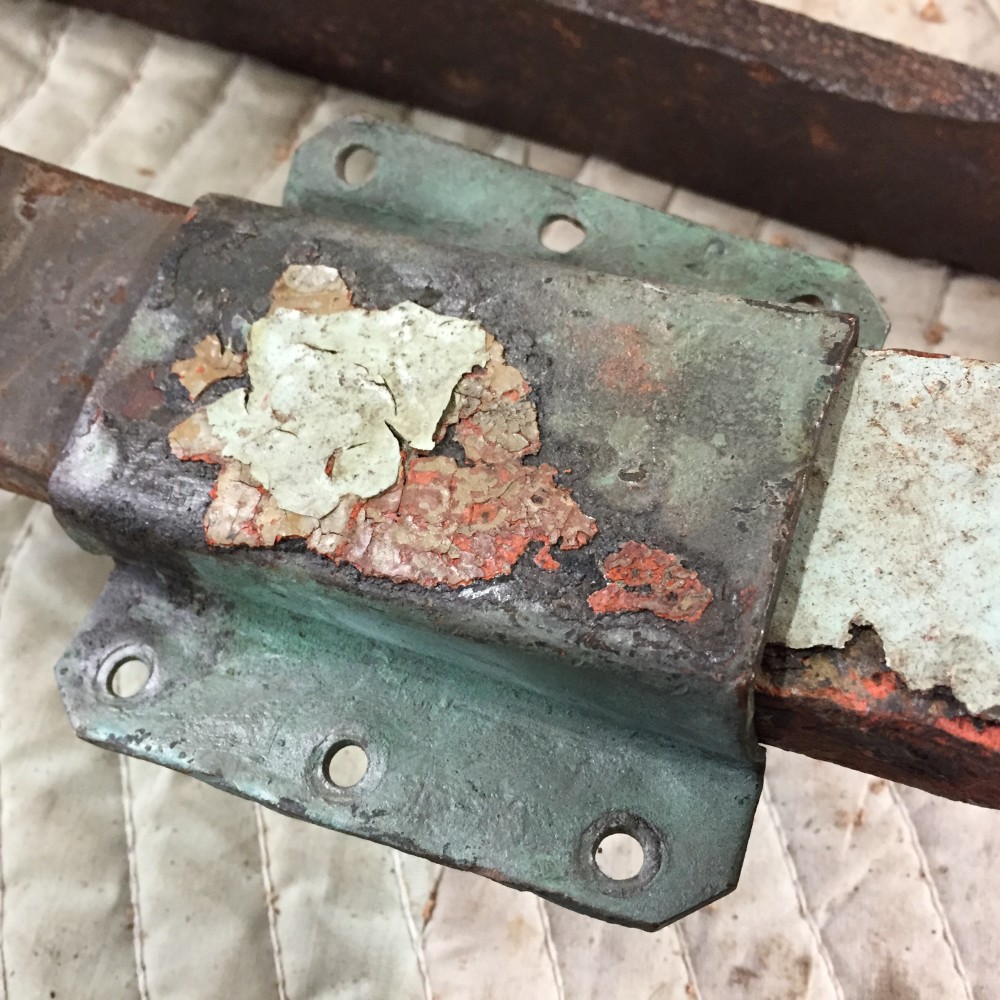 That deep green patina was on full display for us as we heard the story of the renovation, restoration, and preservation of Lady Liberty during the mid-1980s.
These artifacts served as the original armatures that supported the interior and the copper plates that fastened them to the exterior. They bend, twist and curve to the folds of the gown, the handle of the torch and the contours of each cross-section of the iconic symbol of freedom.
Around 1985, each piece was removed, copied and a new stainless steel replacement fabricated. The original artifacts from the studios of Frédéric Aiuguste Bartholdi and Gustav Eiffel were painstakingly documented and preserved for history.
These sections are stout, but still relatively small compared to the rest of the collection which includes even the massive armatures - some as much as 12 or 13 feet long that provided the structure for the enduring symbol of freedom.
The custodian of these amazing heirloom pieces was through the shop today regarding a project, and there will be more to tell, but for now, here's a quick look at what our day held.