We thought making coffee tables, desks and dining tables would keep us entertained for a long time when we founded our custom furniture company. For our first first ping pong table, we did a lot of research to be sure we played by the rules and made a competition-ready worthy addition to our collection of furniture. That brought a whole new perspective to the kind of fun we could add to our furniture collection.
When it came time to create a pool table, we went on the hunt for a partner. We had to find the finest pool table manufacturer in the business!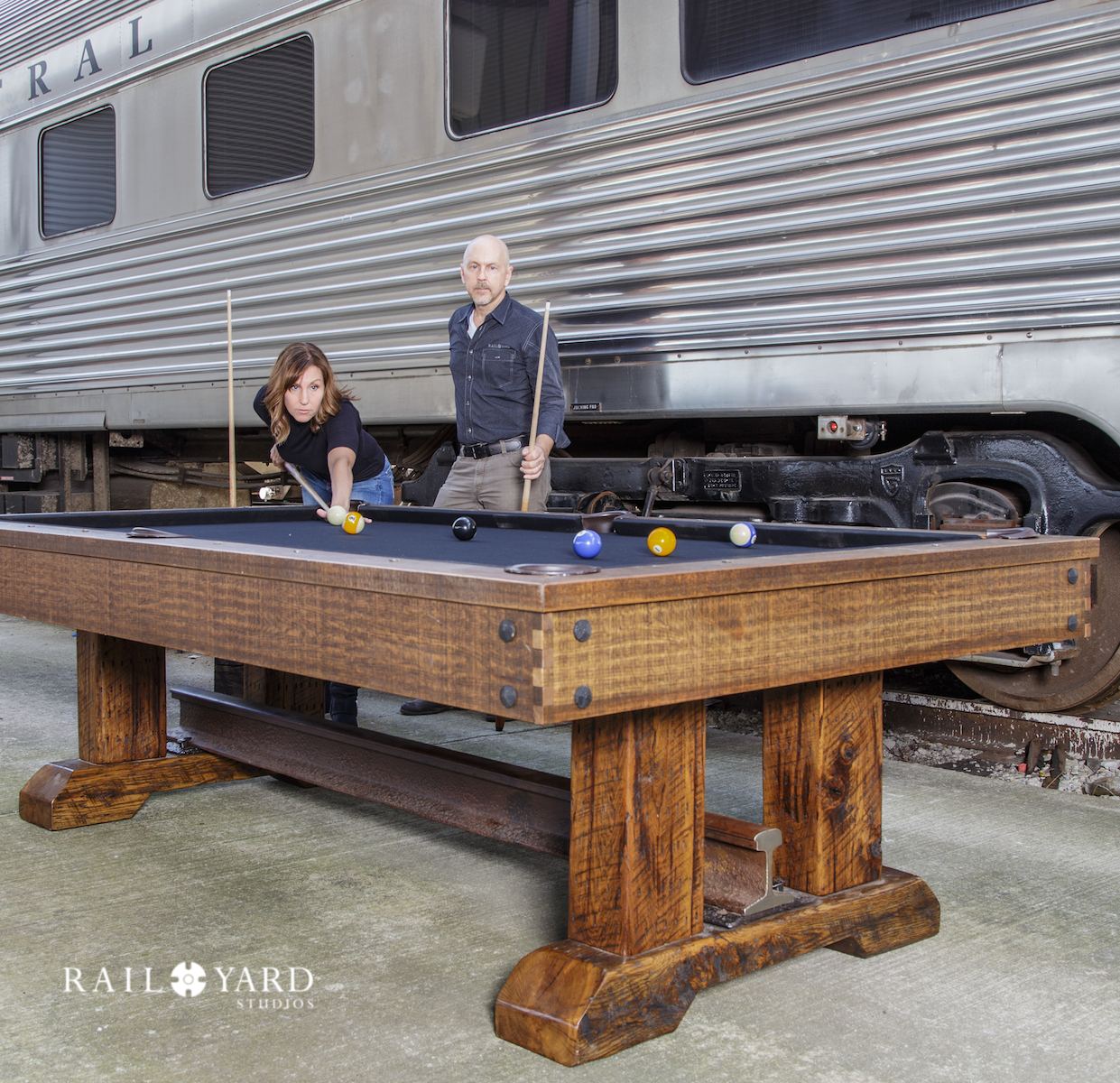 Championship Quality
Olhausen Billiards crafts the best pool tables! They make more tables for amateur and professional 8-ball and billiards players than anyone else in the world!
Headquartered in Portland, Tennessee (just 30 minutes up the road from Rail Yard Studios), Olhausen offers a full line of tables through their 300+ dealers in North America. Those are all local businesses dedicated to service and quality like the one multiple world-champion LoreeJon Hussan owns and operates in South Carolina.
Heritage
Olhausen stands out as an iconic American-made brand when it comes to family fun and entertainment. These folks have been making pool tables as a family business since 1973. They still make their products right here in the USA, and they do it with a strong sense of pride and commitment to craftsmanship – ideals that we hold in high regard.
Don Olhausen and his brother and Butch got their start in the industry recovering pool tables in 1969. They built a reputation for quality with a strong dedication to customer service. That approach allowed them the opportunity to buy a pool table manufacturing company that would become an legend in entertainment in American households.
Made in the USA
It works because the whole company operates like a family. Many of the team moved with the company when they relocated from San Diego, California several years ago. The relocation allowed them to enlarge their manufacturing capabilities and remain an entirely US-based manufacturer.
Today they make almost 30,000 pool tables a year, and the Rail Yard Pool Table holds a spot among their most popular. We're proud to be helping them add to that figure with the industrial style tables we make.
In fact, the relationship proved so successful that we added shuffleboard tables and home bars to the product line. I mean, if you're going to entertain, you might as well go all out!
That dedication to quality and service that began in 1969 continues to this day. Take their shuffleboard tables as an example. Should your shuffleboard need to be adjusted, just crawl up underneath the table and locate the phone number on the underside. That's owner Don Olhausen's personal phone number. That's service!
Should you need to get in touch with us, here's the Rail Yard Studios founder's name and phone number. Feel free to call him.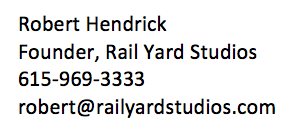 Where else can you get one of these pool tables or shuffleboard tables - like we said, there are over 300 dealers, but here are just a few places around the US other than on our site at Rail Yard Studios:
Colorado
Texas
Pittsburgh
Philadelphia
Arizona
New York & New Jersey
Maryland