Fire pits and music combined with railroad?
It sounded crazy to us, too.
So we did it twice - in a 24-inch burner model and a 36-inch burner model.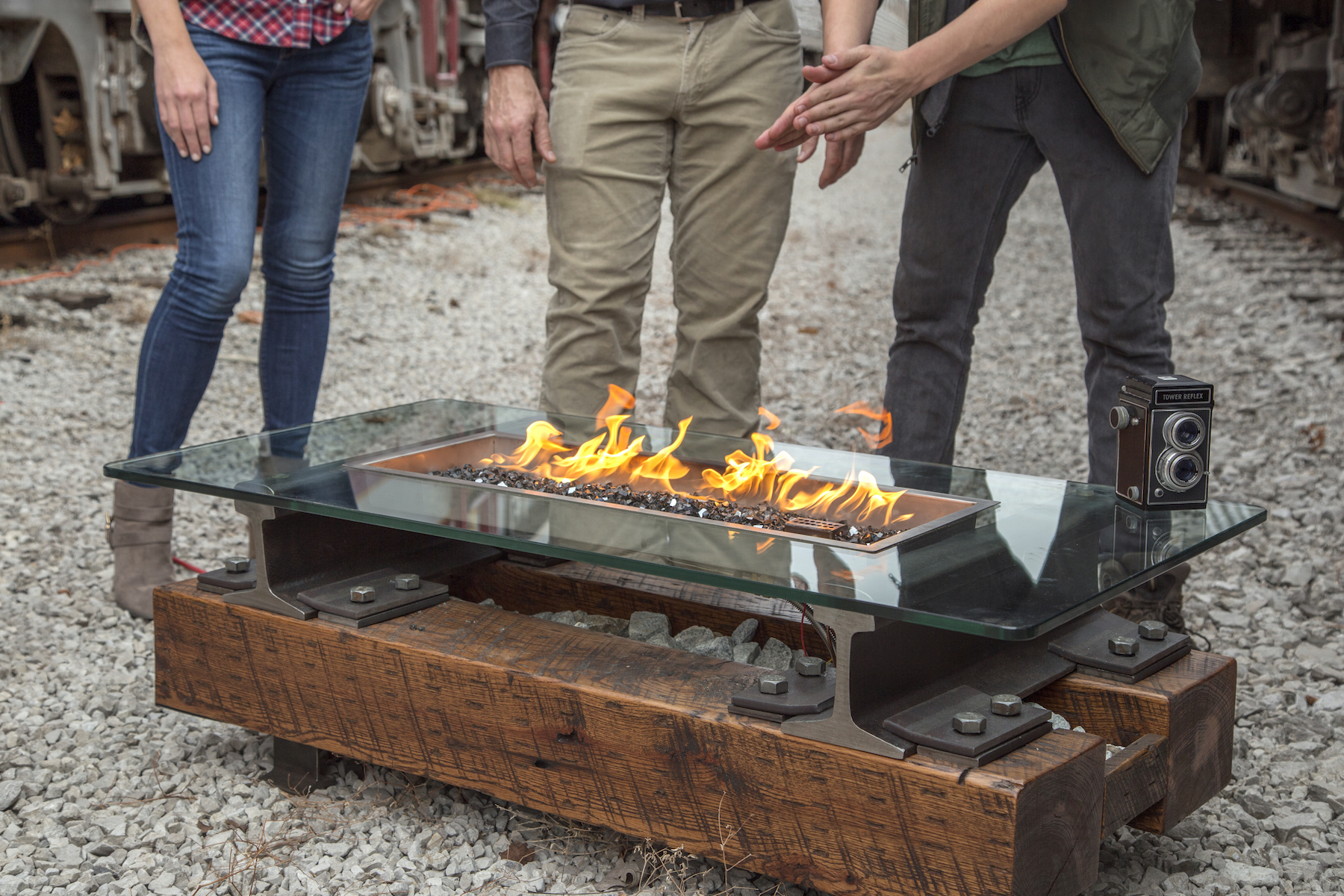 Sound-reactive flames - you mean like at a concert with the pyrotechnics show?
In my own back yard?
Yes!
We banded together with another Nashville-based group called Music City Fire Company - great folks with amazing technology - to come up with our gig!
We're talking a Bluetooth-enabled firepit with Harmon/Kardon speakers, and the flames moves to the music!
What takes it over the top is the real-time reaction - it's better than a choreographed show!
These beauties throw down in synch with the music. We've hooked up live musicians to the system (we've got a lot of those here in Nashville), and the flame moves to their live performance.
We created the big daddy version based on our popular Sleepers style with a massive 36-inch burner. You can find the 36-burner Sleepers Fire Pit here.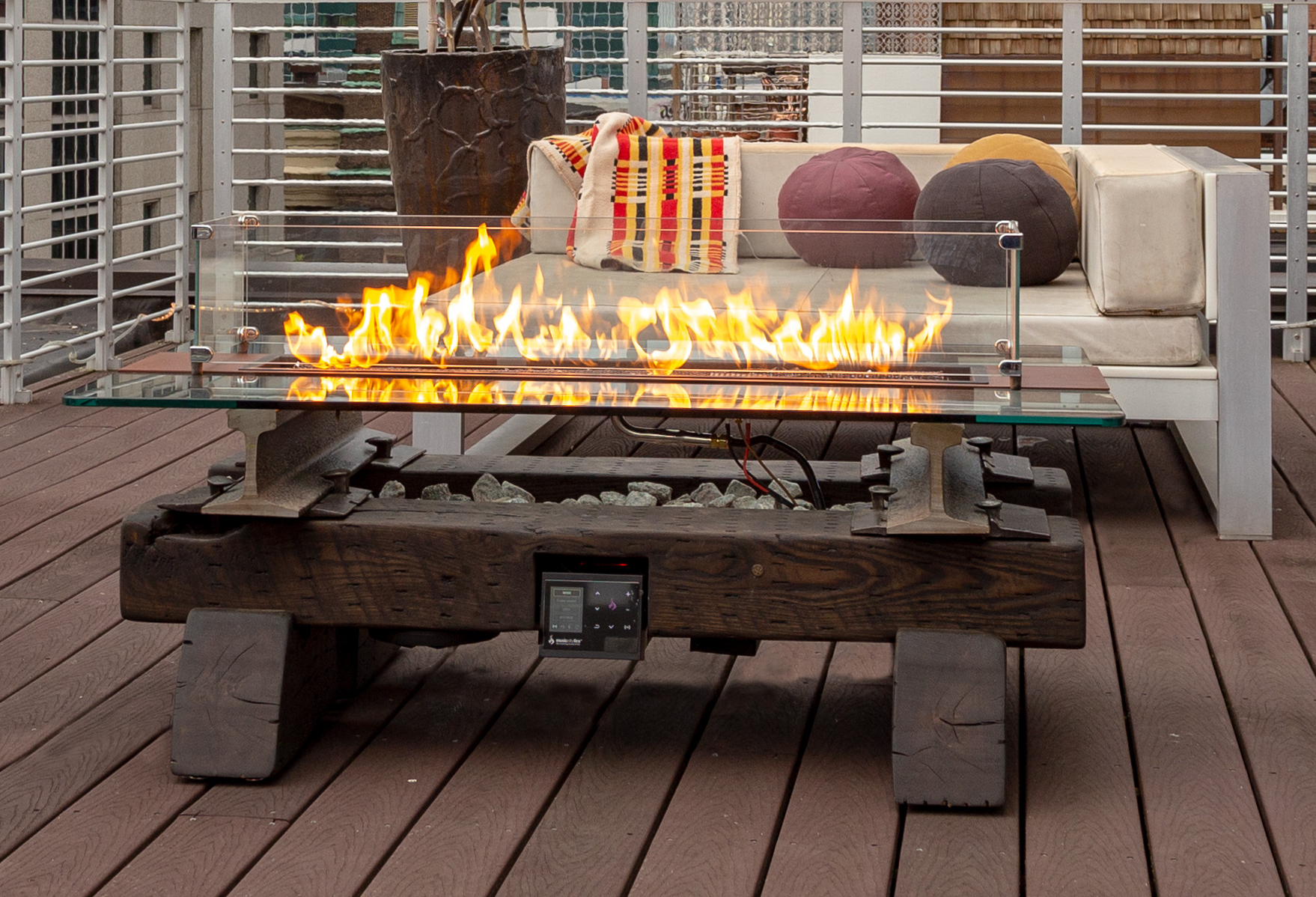 And it's little brother, the impressive 24-inch burner version, the Trackside fire pit can be found here.
Find it all a bit too hard to believe?
Check out the video here showing off some of the tech in action.
Sound-reactive flame

Harmon/Kardon speakers

Bluetooth enabled

Natural Gas or Propane


Made in the USA!
Sing it with us!
You can find out more about our partners Music City Fire Company here.