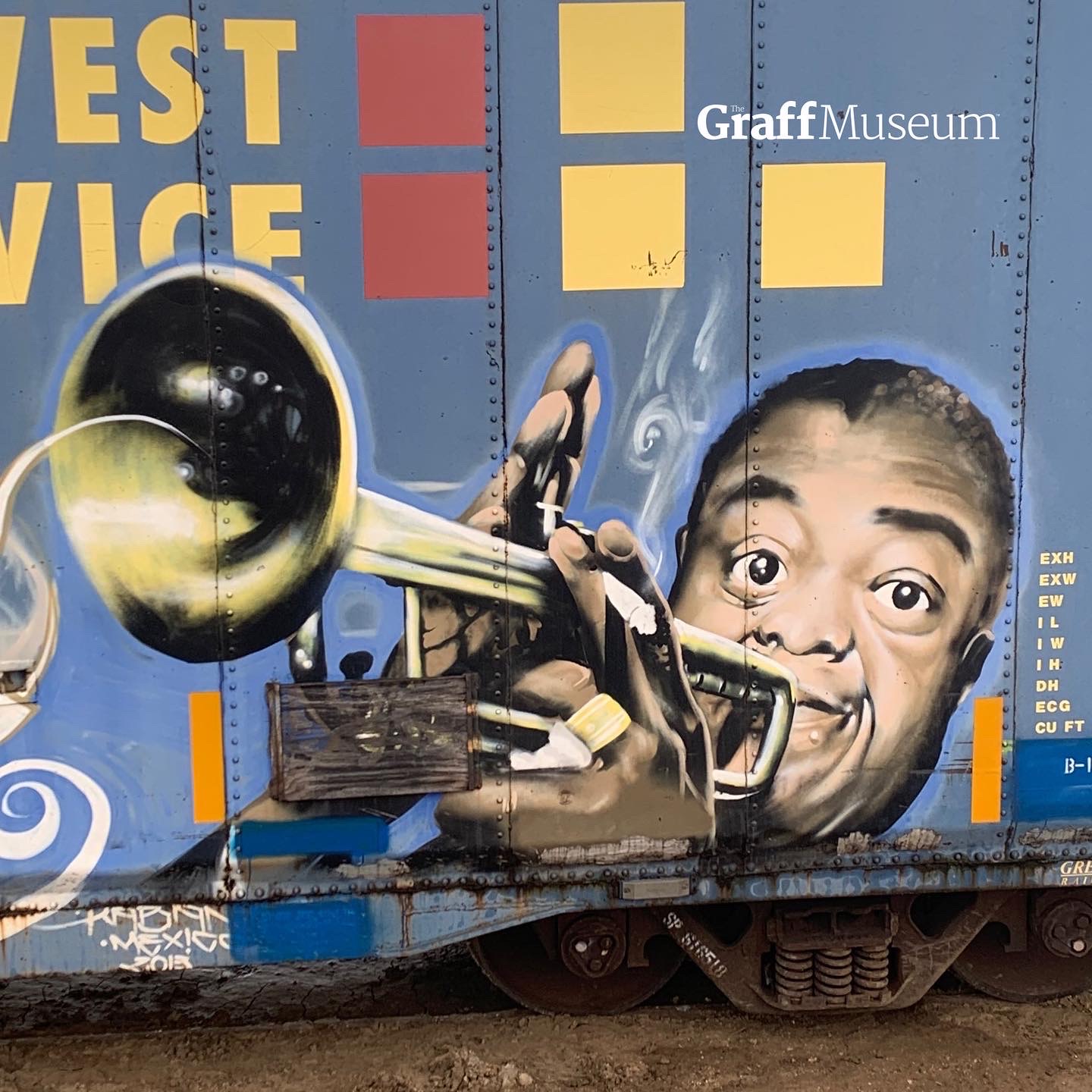 If you've ever watched a train covered in brightly covered graffiti pass by and wondered about the fascinating sub-culture of freight train graffiti, you've arrived at the right place.
We're pleased to announce the next open house for the Graff Museum on October 7, 2023. The museum features strictly freight train graffiti – original works harvested from decommissioned rail cars. The museum also brings awareness to the addiction, suicide and other mental health issues that plague the graff community.
October 7, 2023
5pm to 7pm
231 Willow Street
Nashville, TN 37210

You can donate to the museum and our addiction recovery efforts here. The Graff Museum is a 501(c)3 not for profit organization.
This effort is the culmination of several years learning about this unique sub-culture, working with artists and historians deep in the community and collaborating with them to foster a better understanding of the world they live in.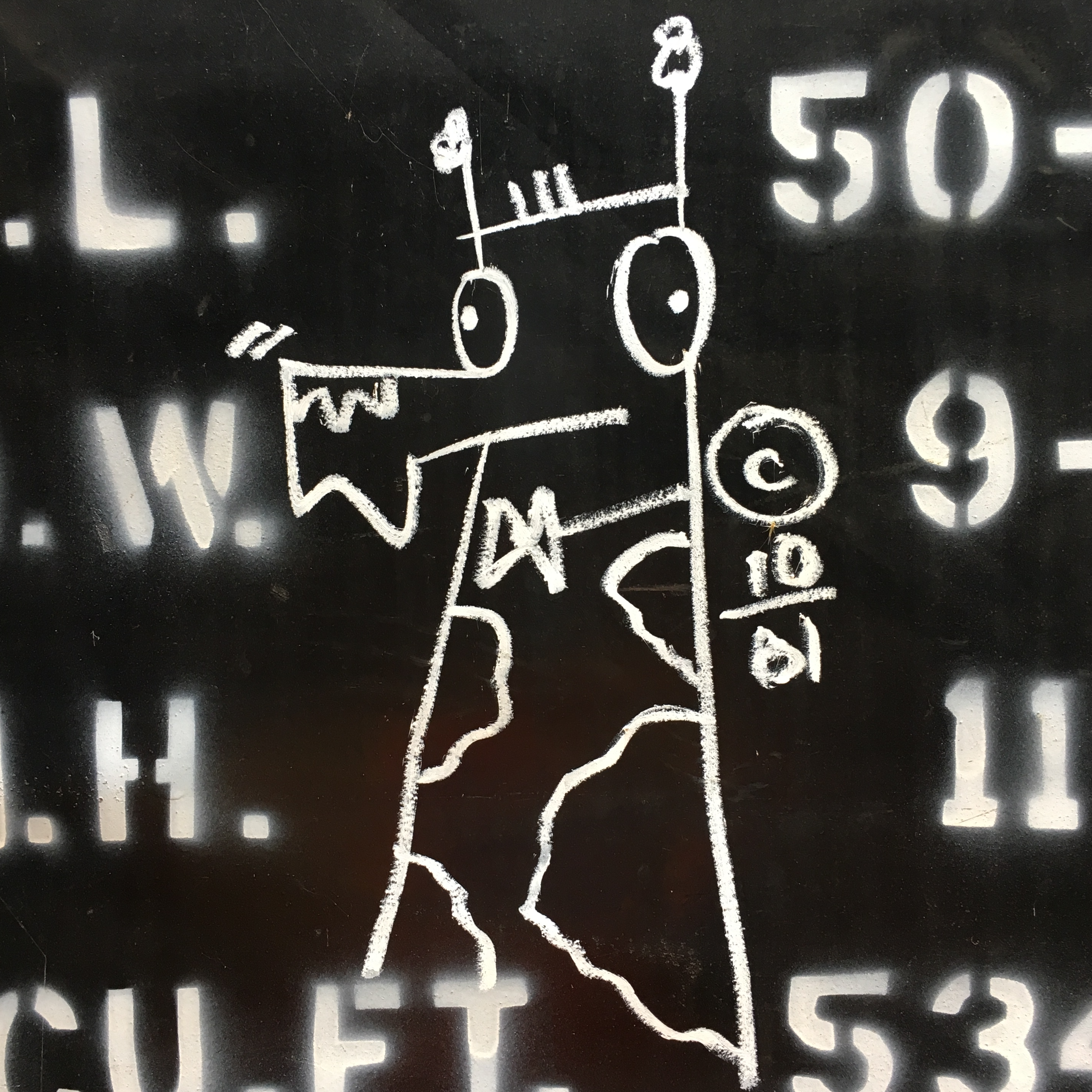 What Graffiti Says
Graffiti carries a message, and it's not subtle.
On the surface, it says, "I was here, and I have no respect for your property rights."
That's the perspective of the railcar owner, and probably from the comfort of the seat of your car while you wait for the train to pass at a grade crossing.
But it encompasses a far greater message hidden between the lines of these massively scrawled pseudonyms and images.
Anonymity
The moniker that a writer chooses provides them a degree of anonymity. Just as using only your first name provides you with a certain degree of anonymity in a twelve-step meeting.
"Hi, I'm Robert, and I'm…"
But there exists a real person with a real name and often a real problem behind that brightly colored painting. It represents a release for the artist, an unleashing of creative energy on a grand scale.
And the artwork is meant to distract you from the issue at hand.
There remains a far deeper message deeply entwined in the paint carefully positioned to avoid reporting marks, reflectors and other critical stenciled information on the side of the rail car.
It screams a message six feet in height and 25 feet in length if it takes up half the car. Or 12 feet high and 60 feet long if it's an end-to-end work of art on a boxcar.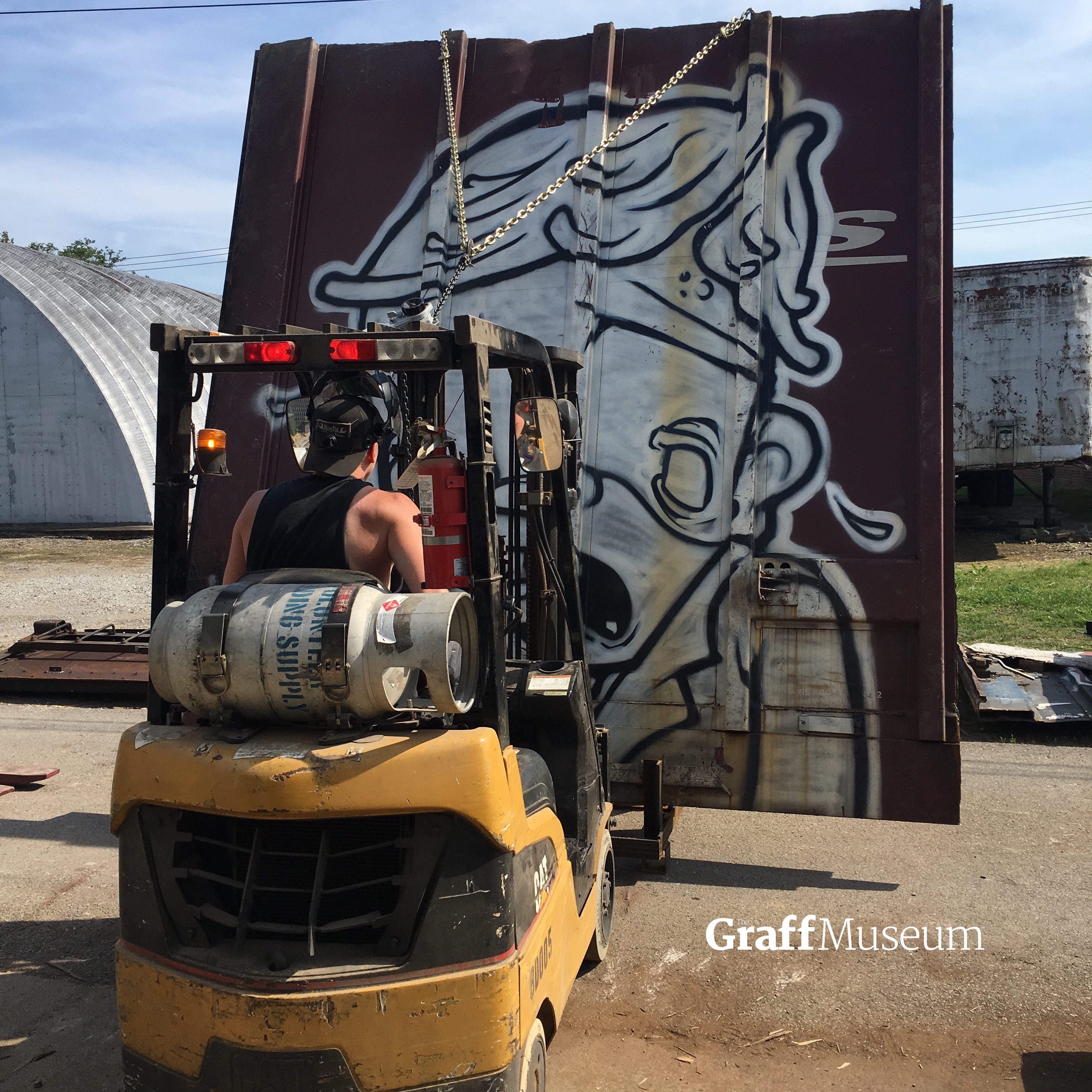 A Cry for Help
More often than not, graffiti represents a cry for help.
The Berlin Wall divided a people, cut off families and broke the culture of an entire country. Over decades, one side became covered in paint to protest the isolation and separation of a people. The painted walls of the west side became the mouthpiece of not only the West Germans, but also the East Germans who had no voice.
So too does freight graffiti give voice to the largely marginalized of our society.
Recovery
The freight graffiti community suffers an inordinately high instance of alcohol and drug addiction and significant suicide rates. Many of its members represent people lost within a system who have difficulty fitting into the traditional roles in society. Many eventually find their way, but there are also many who do not.
COUPE runs the Legends Thursday podcast that has interviewed over 300 graffiti artists. He has established himself as the preeminent historian of the freight graffiti sub-culture simply by the volume of people he has encountered and engaged in meaningful conversation on the topic, not only of graffiti but also far beyond. COUPE puts the number of those with substance abuse and/or behavioral health issues at 50-70% of the community.
Social media further supports that perspective. Following graffiti writers on Instagram, we witness a constant stream of lives lost before their time. The #RIP posts occur regularly, and they typically lament lives lost well before their time due to overdose, suicide or other unexplained reasons – all younger than the lifespan of the average American and preventable with the right assistance.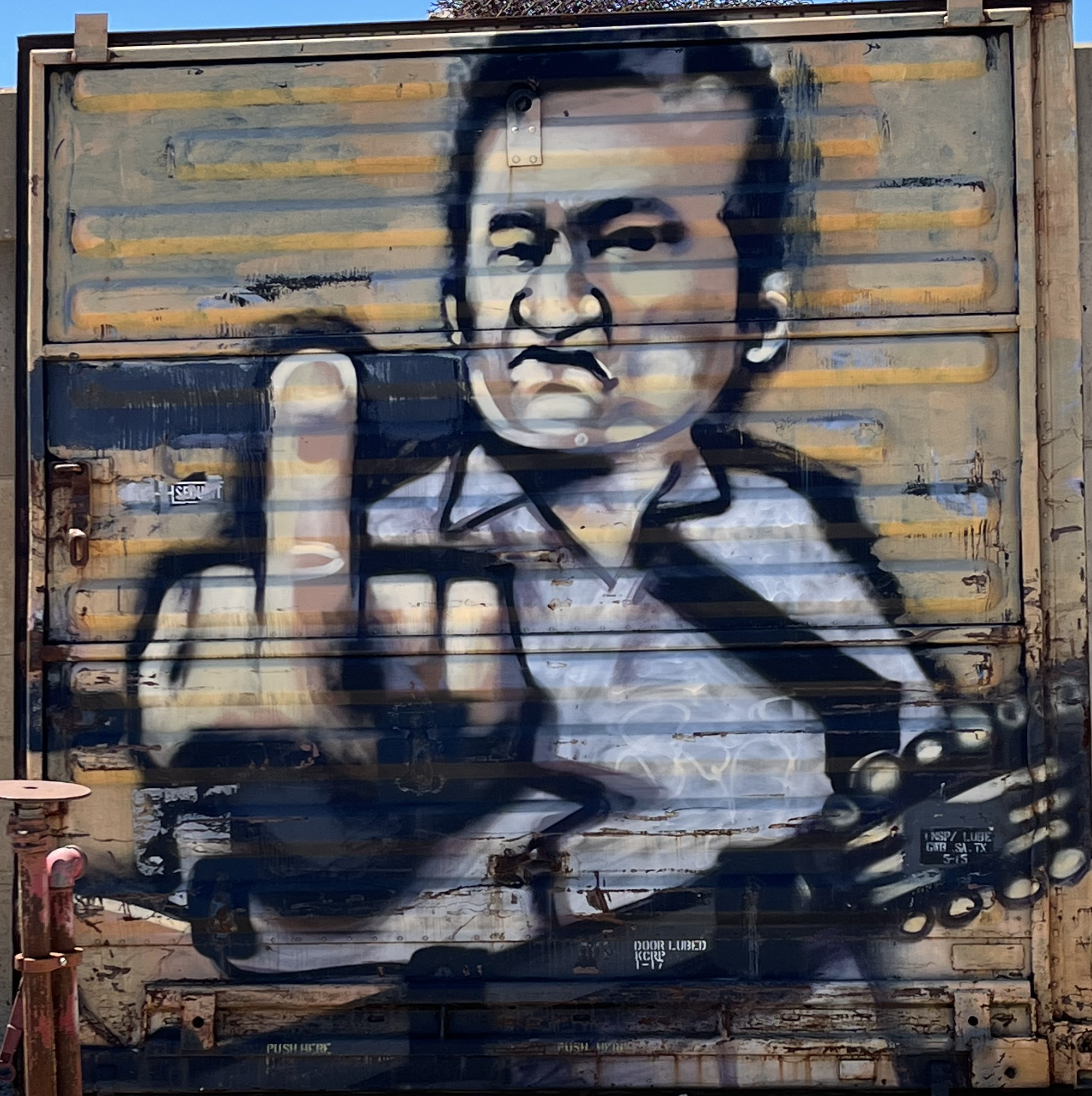 The Collection
We've assembled a collection of art from various artists in support of recovery and prevention. It's a cross-section of the sub-culture just as that sub-culture is a cross-section of America.
Among them are writers we know to be in recovery. Writers who have succumbed to addiction.
Their ranks include starving artists, construction workers and graphic designers, just to name a few.
They hail from a growing number of places with the early collection featuring artists from New England, Pittsburgh, Tennessee, Minnesota, Maryland and western states among other places.
The collection includes masterpieces, throwies and monikers.
Some of the artist we know. Others we are still searching to connect with.
It's an incomplete collection, but one we continue to grow through our efforts each day working in and around the railroad industry.
It's a small way to preserve a piece of this unique community.
Curated Stories
Yes, you can go sit at a grade crossing and watch a train pass by and get a view of graffiti, but this is a curated collection.
For many of the pieces, we have stories behind the execution of the piece from the perspective of the writers themselves. We've incorporated information from interviews with the artists to provide a more complete picture of the culture.
Visiting the Graff Museum is like benching with a seasoned graffiti writer that knows each piece rolling by. Visiting the Graff Museum provides an insight to the freight graffiti sub-culture eclipsed only by walking the poorly lit tracks at night with a backpack full of rattling spray paint cans bracing for danger to pop out at any moment from between the next railcar.
Support the cause = Save a Life/Make an impact
Join us...
October 7, 2023
5pm to 7pm
231 Willow Street
Nashville, TN 37210
You can donate to the museum and our addiction recovery efforts here.