Fine Vintage Wine Storage
We confess. We love a fine vintage wine.
And we love bike riding, so we uniquely combined cycling and wine with our Vino Velo combination wine & bike rack.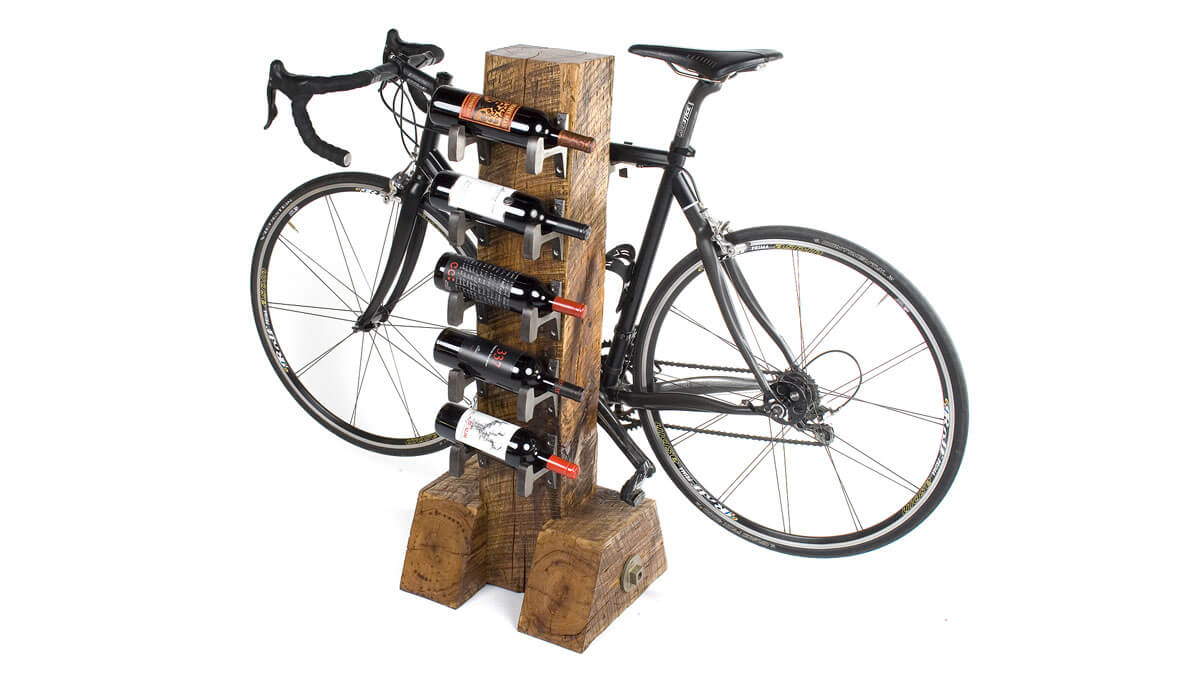 Come to think of it; we enjoy a nice wine after a round of golf or a quick run down the ski slopes of Park City or Jackson Hole – areas we've been known to frequent.
It's a lot like crafting a fine spirit – what we do around here.
Crafting Fine Furniture for Wine
We begin with authentic railroad: North American hardwood timbers – naturally creosote-free, of course.
We add to that well-aged sections of steel rail paying particular attention to the provenance of the rail and making sure we preserve the best features and characteristics.
We pair the steel with the wood blending heavily distressed elements of oak and hickory with the smooth polished or pitted rail to suit the taste of our clients.
We finish them off with a date nail – a vintage artifact from abandoned rail beds that lets us mark each limited edition like a founder's reserve.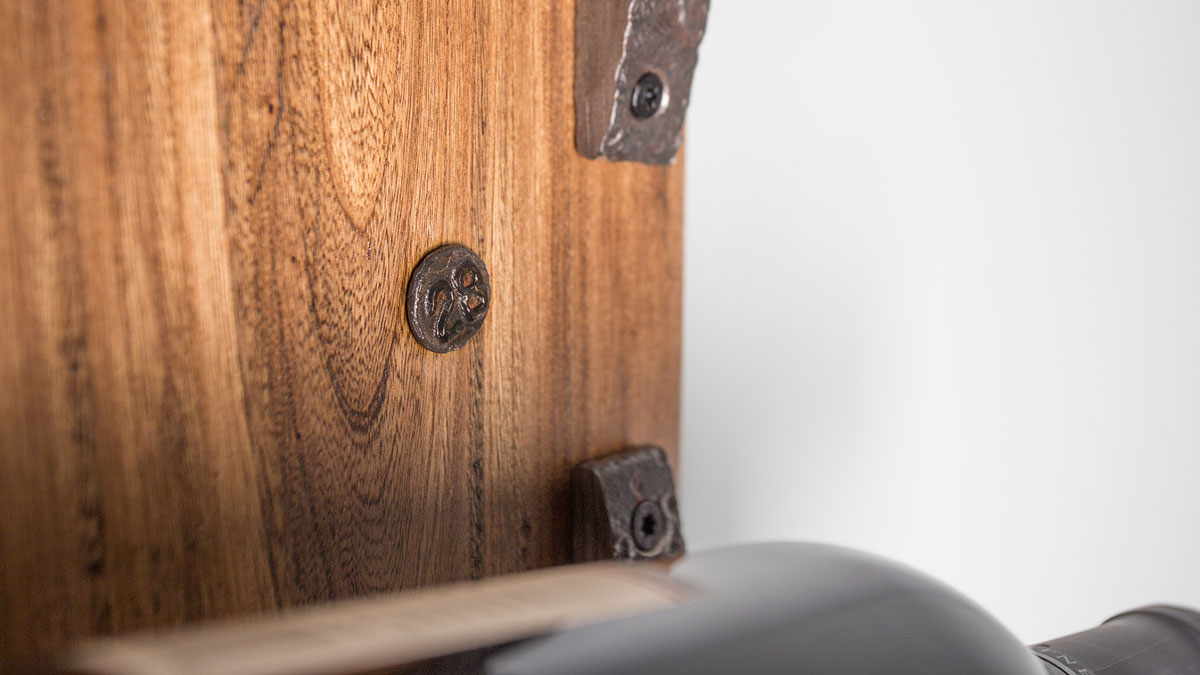 Perhaps we get carried away with our dedication to sustainability and historic preservation at times.
Perhaps. But it's easy to get lost in your passion - be it for wine, golf, skiing or cycling.
But the dedication makes for an amazing product crafted to suit the selective tastes.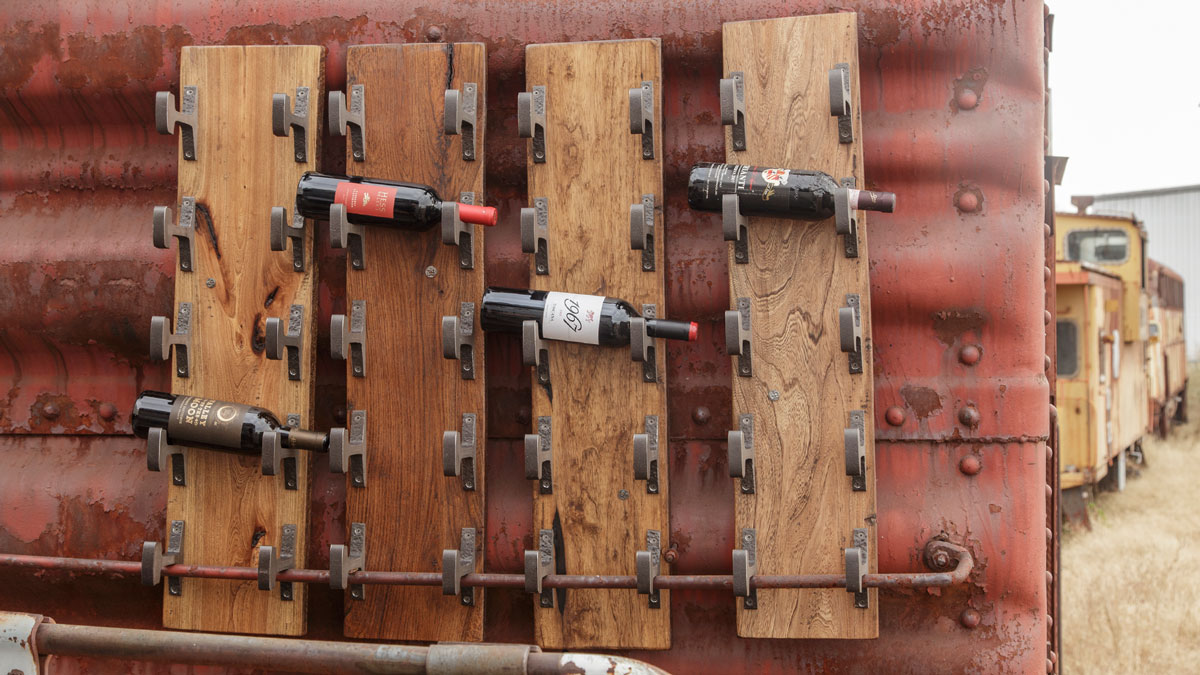 About this Piece
We craft our Porter's Friend Wine Rack (pictured above) from a slab of North American hardwood crosstie with slices of century-old rail for bottle holders. These are made for wall mounting.
Click here to see the full range of wine storage products including our free-standing wine racks along with our Vino Velo and other bike racks also available on our site.