At ASLRRA Connections 2019, we introduced our collection of brightly colored graffiti commissioned on sections of authentic steel railcars.
We crossed a line.
It was bold, perhaps foolish to bring vandalism into a railroad convention and have the audacity to call it art.
But we see art and design in unusual places.
Many of you did, too.
We got more exclamations of support from the railroading community than detractors calling it the scourge of the industry.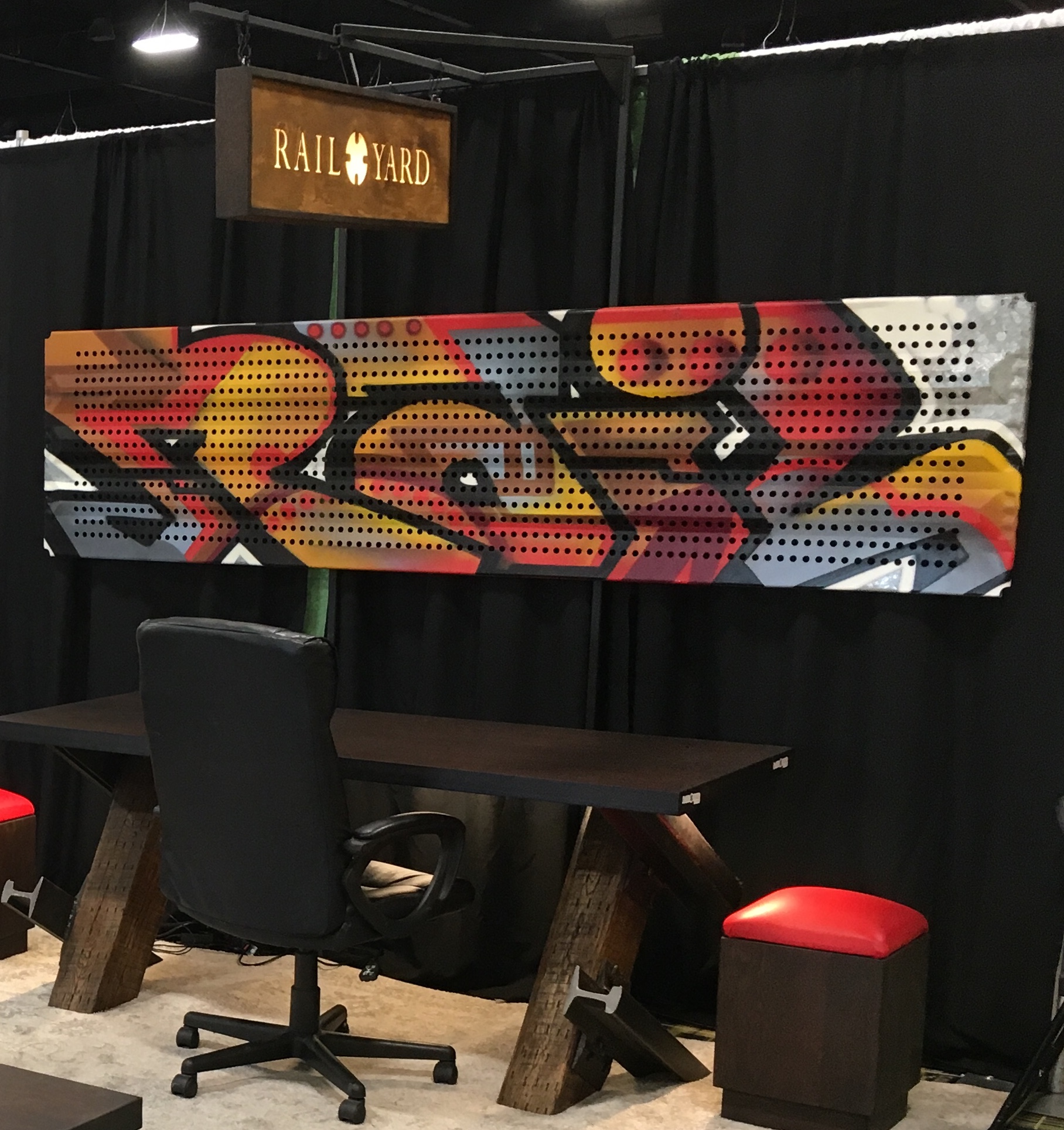 [image: RAIL by Troy Duff (aka @duffomatic): spray paint on a section of autorack panel flanking our Switchpoint Desk]
We saw it, and see it as a perfect accessory to the aesthetic of the industrial modern décor we created with our furniture. The tables, desks and other fine furnishings we craft from reclaimed railroad materials provide the perfect setting at home or in the office to showcase this unique artwork.
The powerful color and daring imagery of the spray painted graphics brighten the décor of any room or office.
Professional designers and architects gravitated to our furniture aesthetic with its bold lines, cantilever structures and classic shapes and forms. Railroaders and rail fans commissioned custom pieces for their offices and homes.
They are doing the same with our authentic graffiti collection.
Freight graffiti has become just as much a part of the Americana landscape as the railroad itself. The brightly painted images bring a splash of color to both urban and rural pallets in an art form that is purely American in origin.
Graffiti we knew would be a more controversial topic.
But someone had to go there.
So we did.
No apologies.
We loved hearing the different perspectives from the railroad industry.
We enjoyed hearing it because no one loves the railroad more than the people who work in it.
Thank you.
Stay safe.