Restoration of a vintage home or renovation of a historic office requires thoughtful design when it comes to furniture. The right coffee table, desk or side table complements the architecture and adds to the history of the space.
New construction creates a blank slate against which a tale unfolds. It provides a stage for a collection of authentic and well-made furnishings crafted from vintage artifacts.
Stacy & Witbeck, a railroad construction company in the San Francisco and Oakland California area, provided that clean look and gave us the chance to draw out the story of their connection to the railroad.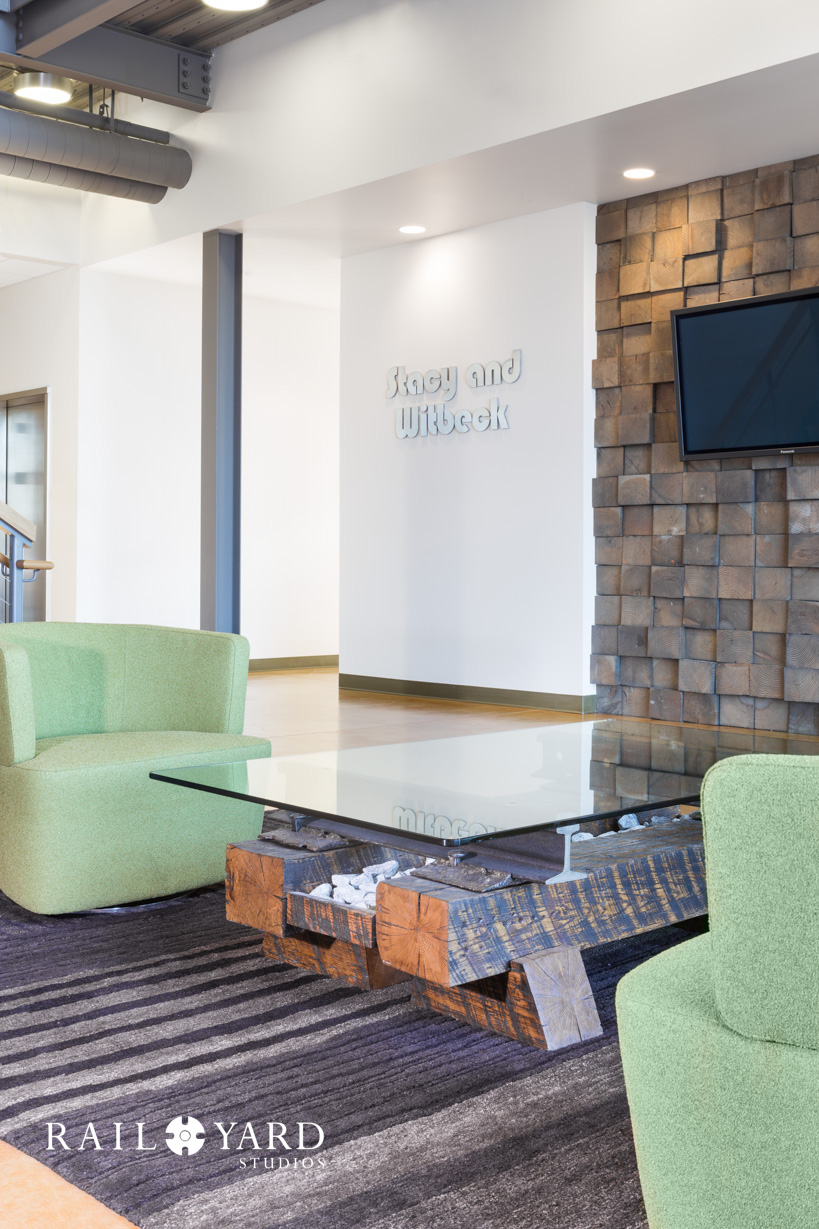 Their new headquarters had an amazing view of the bay out in California. It was a quiet location with space for parking and easy access. It was everything you wanted in an office in the urban California market.
The exposed steel and ductwork provided a bit of fresh new industrial feel, but it needed something to connect them to the gritty work that they engaged in.
They needed to take the stark blank backdrop of new construction and add some authentic industrial style.
Their architects FME (now FORGE) called us.
They needed awesome furniture.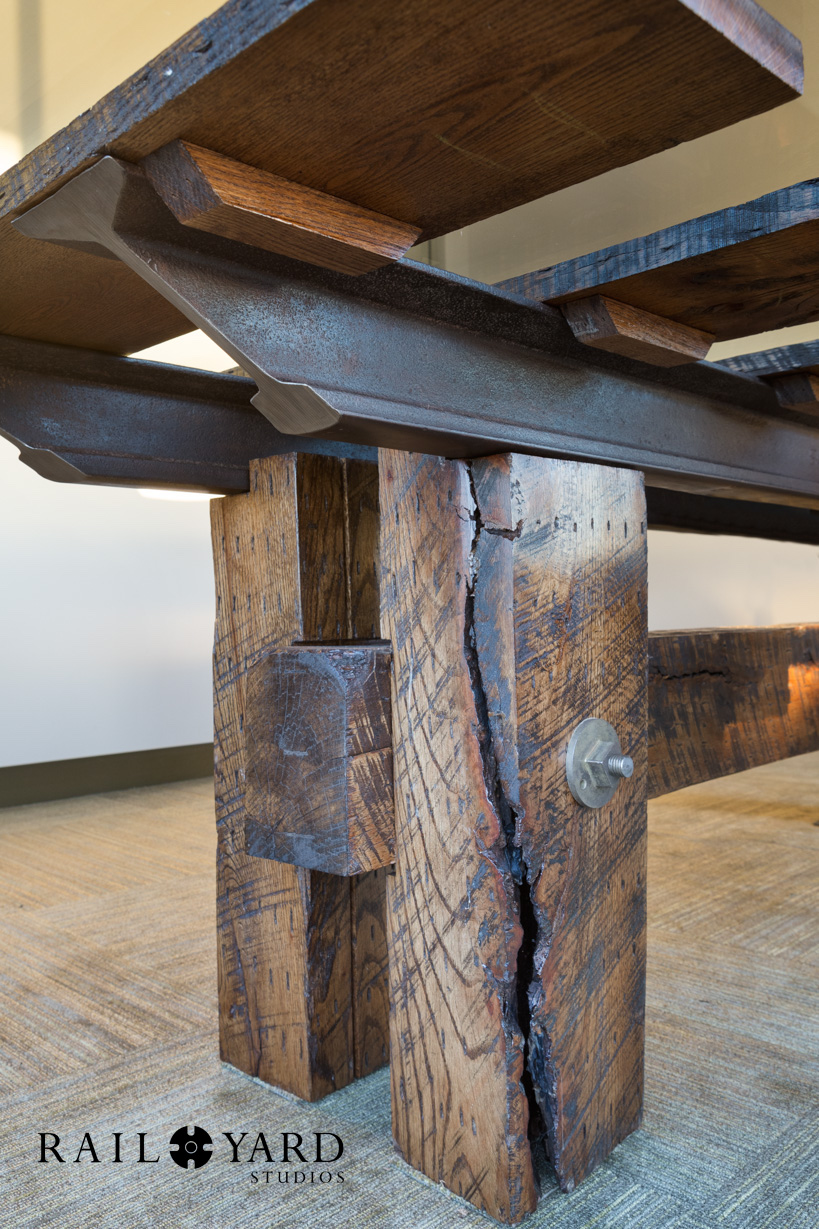 They wanted to define their new space and strongly establish their identity. We crafted custom designed tables for the conference rooms, for the lobby and other accessories all from authentic vintage railroad materials.
They chose us to help them make a first impression with one of our signature tables for the front lobby – our classic Sleepers Coffee Table – the one with the ties and rail surrounding a tray of granite ballast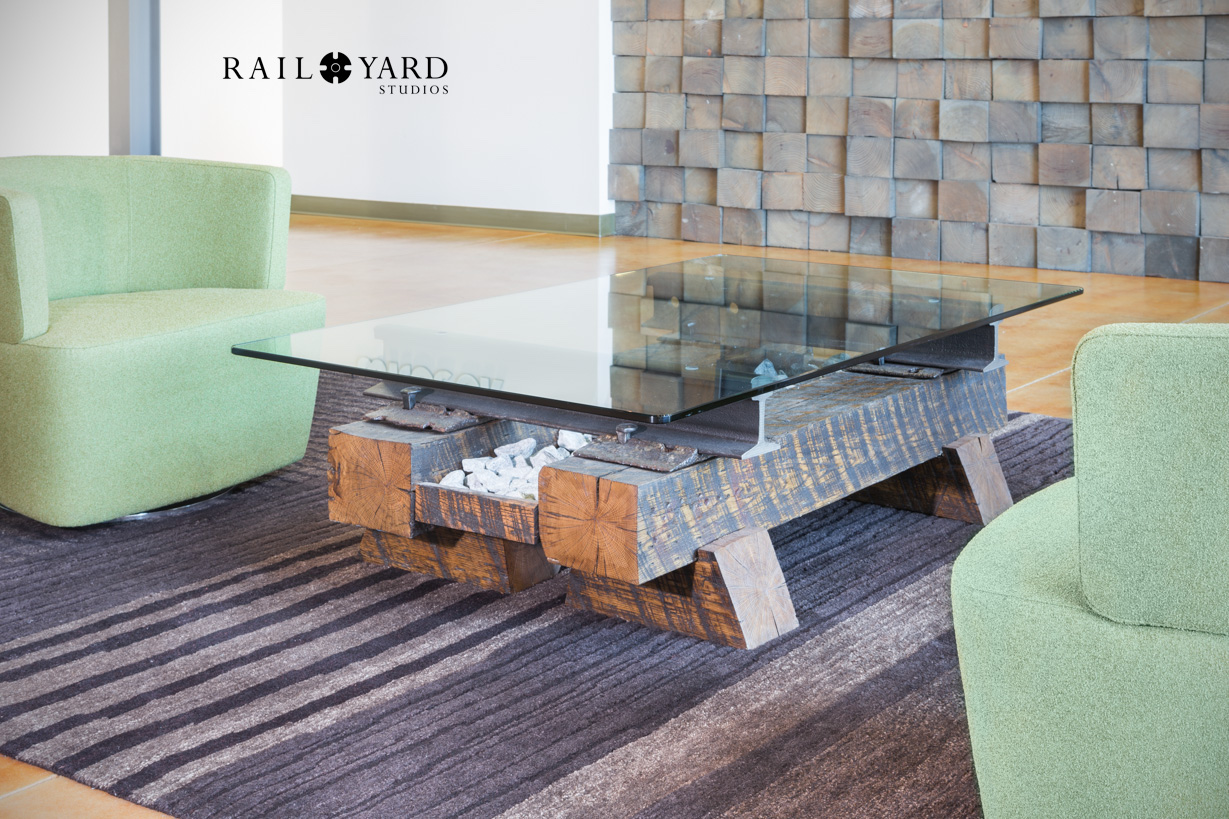 They had two conference rooms that needed a signature piece – something to drive the conversation when people walked into the room. We crafted two distinctly different styles. A corner conference room provided the perfect backdrop, and the light of the sunset on the bay the perfect setting.
With HDMI, CAT-6 and full on video conferencing plus charging ports, they needed hi-tech that retained the industrial look and feel. We built a custom trestle style table with concealed cable runs and a design that we took great pride in calling one of our originals.
They built the building. They built an identity. We simply provided furniture that allowed them to feel at home when they welcomed their clients and partners.