Historic Preservation
We reimagine artifacts of the Industrial Age so that they live on to tell the story and preserve the history of the Industrial Age. We craft them into new heirlooms - desks, tables, beds, wine racks and art for the offices and homes of people who appreciate their importance.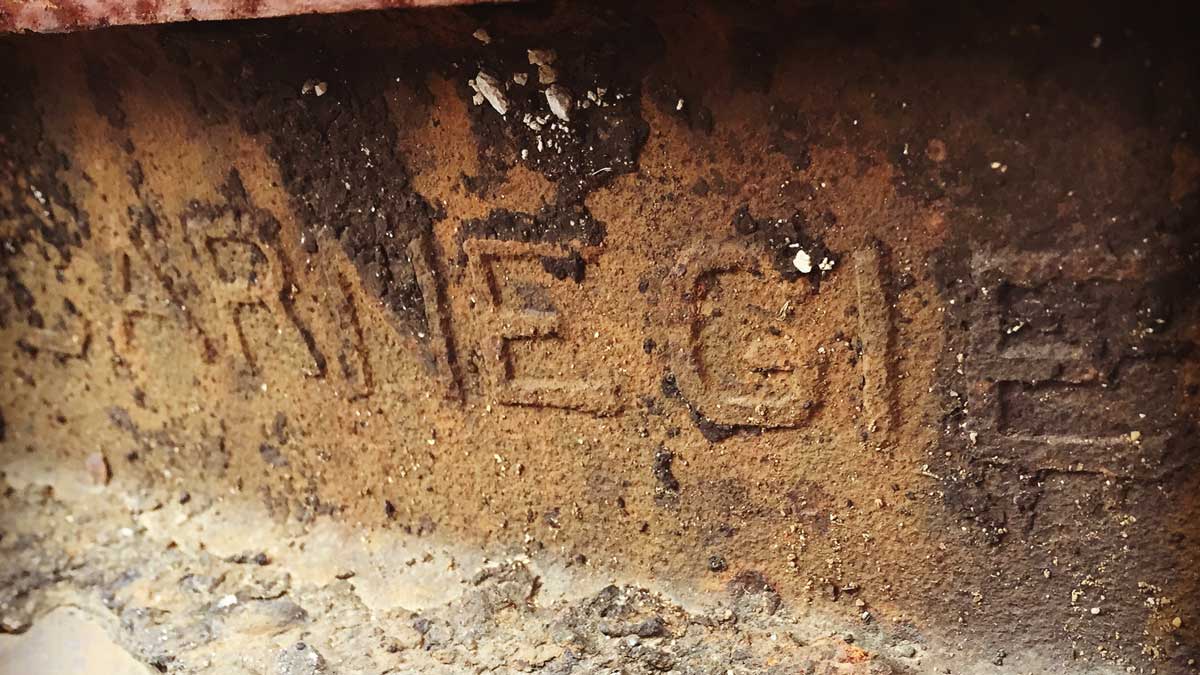 These steel relics of the golden age of rail tell the tale of over 100 years of locomotives from steam to diesel through world wars and peace, economic boom and financial busts.
They preserve the history the robber barons - the original entrepreneurs of America.
Carnegie & Vanderbilt
These rails connect us with the likes of Carnegie, Vanderbilt, Pullman, and Westinghouse – names responsible for building the railroad that served as the backbone of the Industrial Age.
The CARNEGIE name has a special place for us, and his name makes a regular appearance among our desks, coffee tables, and other artwork.
Click here for a short history about Andrew Carnegie.
Among these images you can glimpse a CARNEGIE brand as we found it in the wild, and how we've cleaned it up and restored it to be a part of our Mind the Gap Desk.
We've given it a second life through Rail Yard Studios, and now it can become part of your story.
Reimagined as conference tables and desks, they will support boardroom negotiations and new ventures. As coffee tables and dining tables, they will become part of the discussion among family and friends.
About this Piece
Our "Mind the Gap Desk" takes the common phrase heard along the tunnels of the London Underground and brings it to America in the form of our executive style desk.
Click here to see coffee tables that preserve history.
Click here to see desks that preserve history.
Entrepreneurs and modern industrialists love having the name of the former tycoon on their custom-crafted pieces from us. It's a way to pay homage to one of the great millionaire businessmen who started generations of Americans on the path to success.