Mark Robak crafted these for his home where they decorate his outdoor garden. We call them "steel magnolias," but let us give credit to Mark Robak who grafted...erm...welded these new varietals together.
Mark is the President of R&S Track Maintenance in Columbus, Nebraska and he's obviously got a creative streak to go along with an entrepreneurial nature.
He was surprised to see us with our Custom Ping Pong Table at the American Short Line and Regional Railroad Association Convention. We were thrilled when he opened up and shared his creative talent.
Creativity resides in unexpected places - like on the floor of an industrial trade show - and we're always excited to experience artistry when it presents itself and see how people can view things in different ways.
Using spikes, dome head drive spikes and screw spikes, Mark welded together a collection of decorative accents that quite frankly blew us away. We refer to them generically as "spike balls," but each one looks entirely unique regarding its size and style.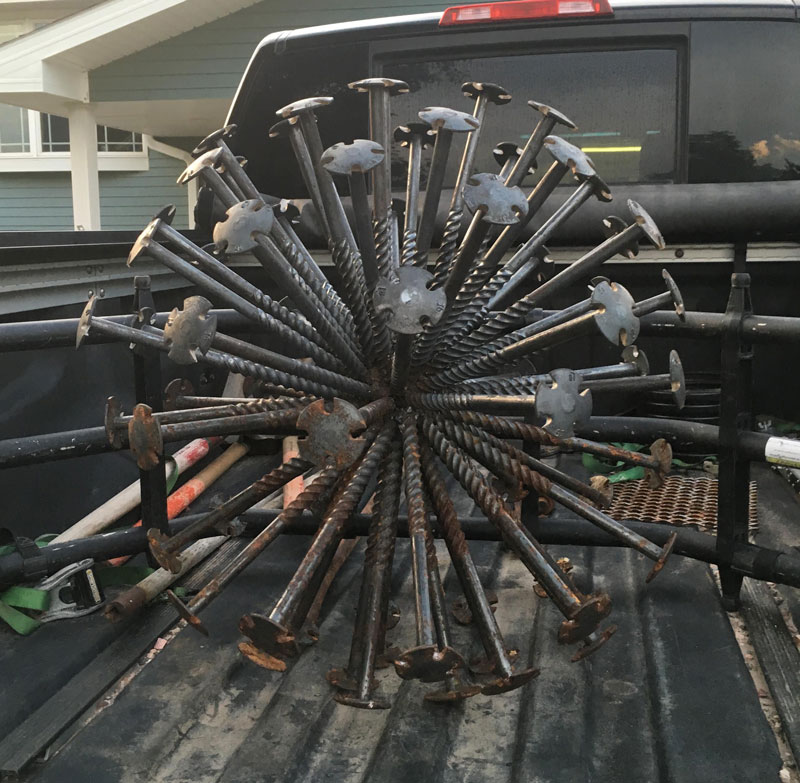 Railroading dates back to the 1800s when everything was more of an art than a science with a well-defined process. The sheer size and scope of the rail expansion at the turn of the century led to the development of standardization and mass production even before folks like Henry Ford and the automotive industry.
Entrepreneurs typically have a creative streak that drives them to do something differently. Folks like Steve Jobs and Elon Musk are modern day examples of the industrialists like Andrew Carnegie and Cornelius Vanderbilt, all of whom demonstrate how that visionary outlook can disrupt an industry and evolve new industries.
We love discovering the artist hiding in the shadow of the businessman and entrepreneur like Mark Robak. Will his name be up there with those like Jobs, Musk, Carnegie, and Vanderbilt? Who knows.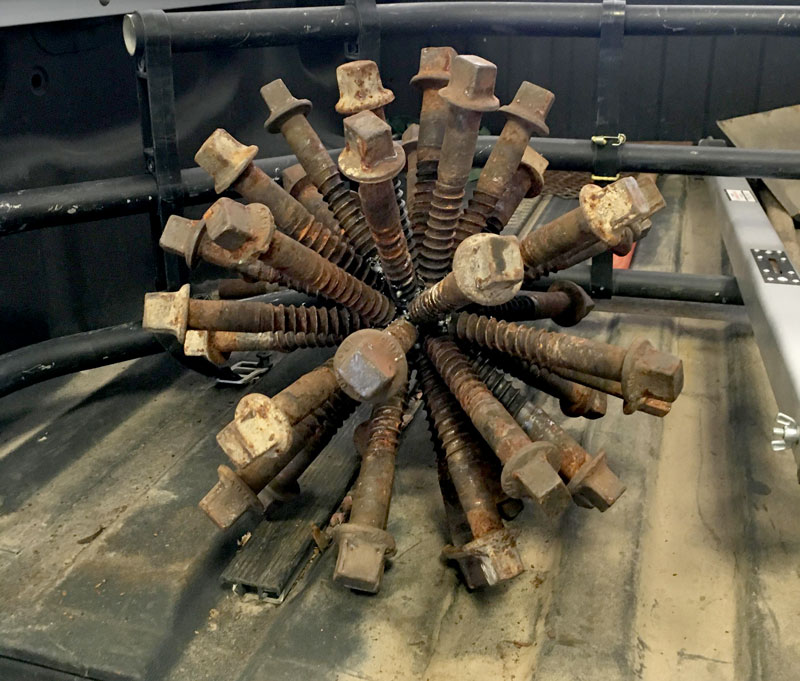 Mark says he would entertain the idea of crafting some of these for other folks. If you are interested, drop us a line, and we'll see what happens!