Railroaders from across America (the biggest railfans!) will be attending Railway Interchange 2019 in Minneapolis. Industrial goods and services made in America will be a common theme, and the products will cover the entire industry from locomotives and railcars to cross ties and steel rail.
We'll be there with our furniture - bars, tables, and benches to co-exhibit with SpikeEase from Focused Technology Solutions in booth 2307. Sure we'll have a giveaway, but we've got some other folks that have partnered up with us for some great giveaways, too!
We'll start with our own giveaway and build up to the big one at the end of this post!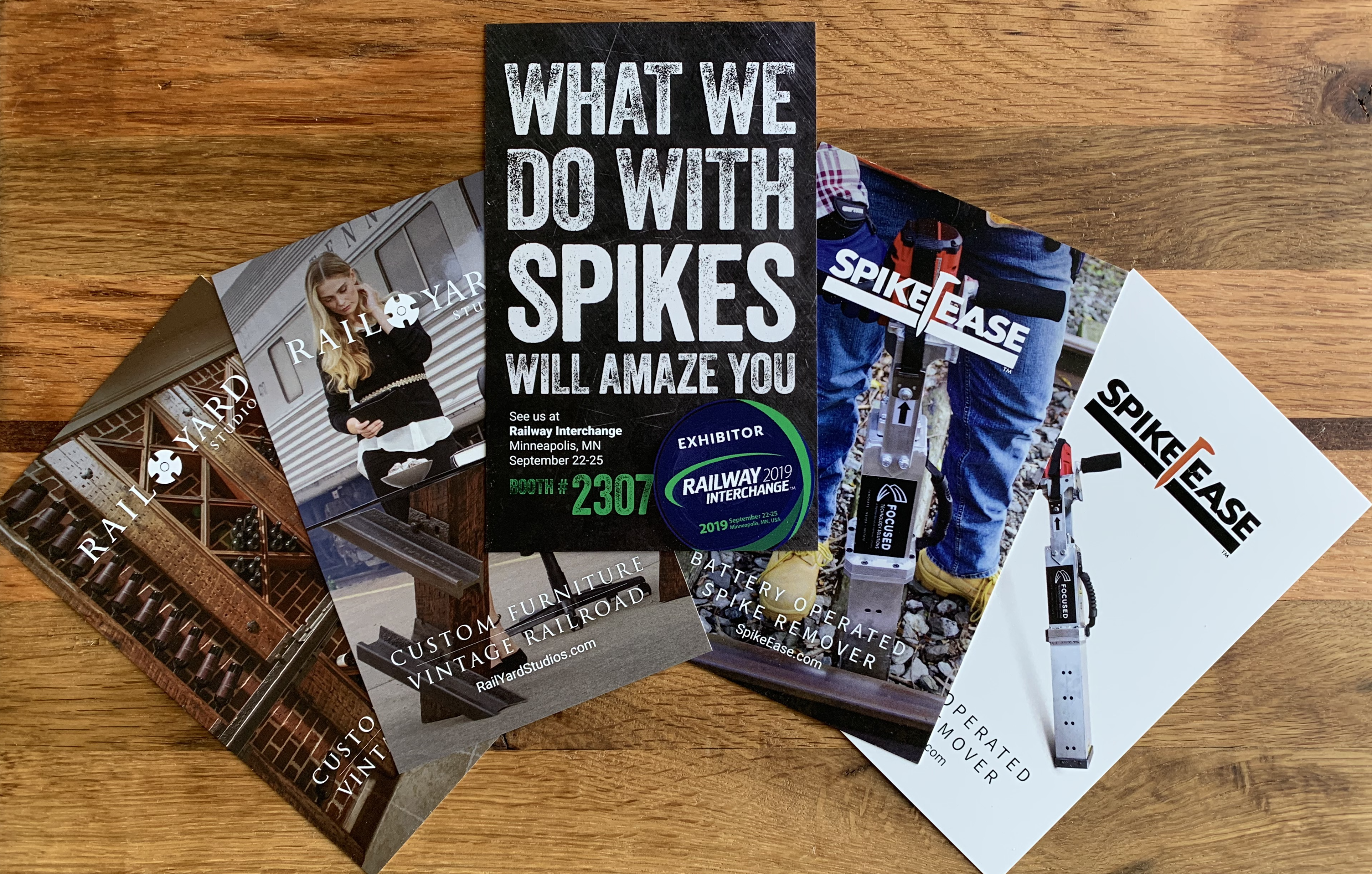 SpikeEase and Rail Yard Studios
Charcuterie Board
We're co-exhibiting with SpikeEase, and we're giving away our new Charcuterie Board. It's got a great look and feel with the date nail and the heavily distressed wood we incorporate into each one.
Stop by and see them and enter for a chance to win one - or assure yourself of one of these little jewels by placing an order with us for anything coffee table size or larger, and get one for free as a thank you from us!
Click here for a complete list of vendors at Railway Interchange 2019
Here's a simple map showing where the best giveaways are at Railway Interchange 2019 (ok, we're a bit biased).

Booth 3406
Our Porter's Friend Wine Racks can be hard to come by. The folks at PowerRail have one, and they're going to be giving it away! All that hard work getting their hands on one, and they're going to let it go!
This wine rack is a beauty! Cut from a section of dark oak wood and finished out with sections of vintage 70# rail, it's a show stealer!
Stop in and see Sarah Rutkowski to learn more about PowerRail and how you could take that wine rack home!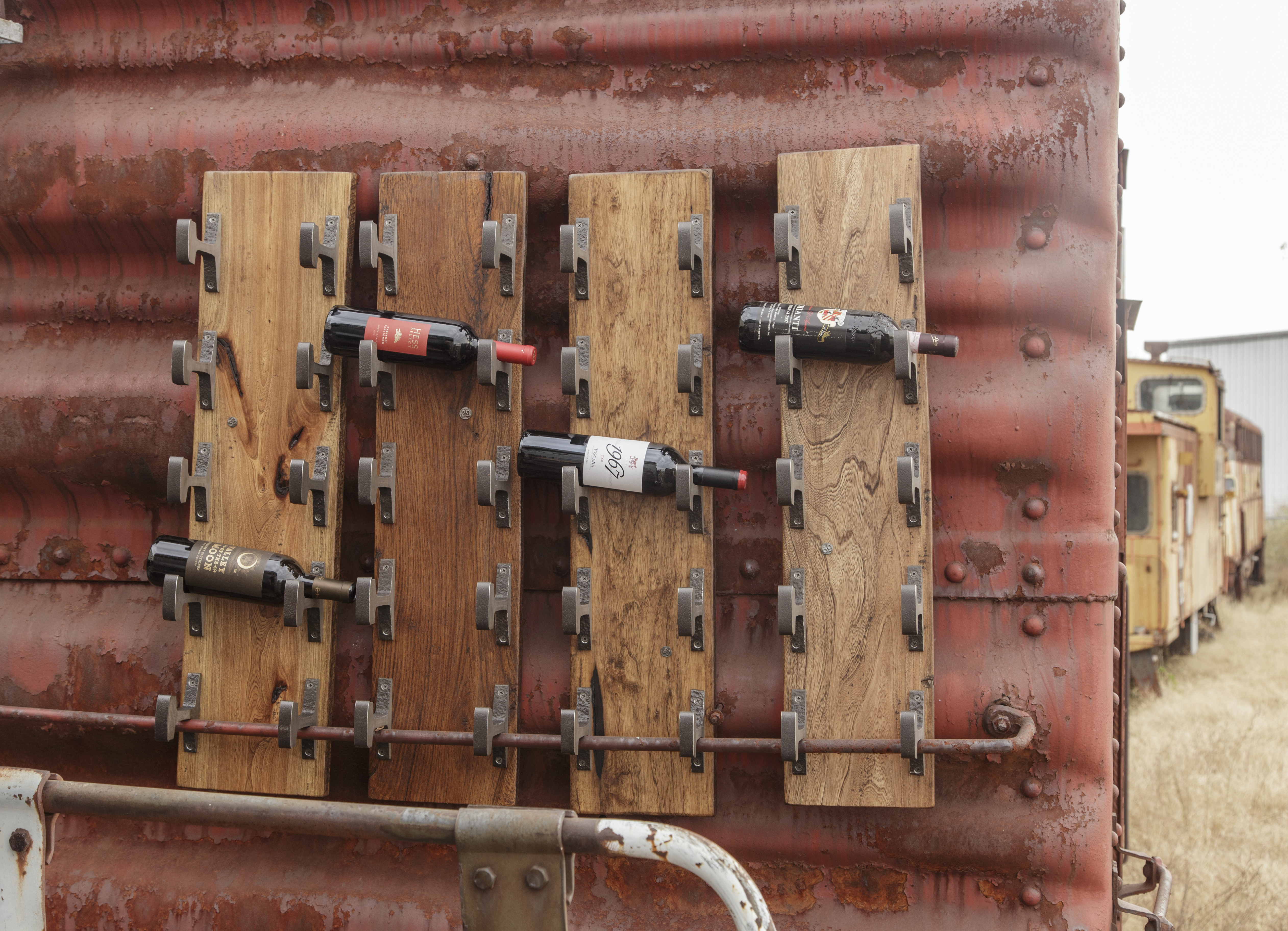 Booth 1553
Coal Hopper Credenza Table
The team at Security Locknut loved the style of our railcar-inspired tables like the ladder coffee table. So they asked us to build a custom one for them for the show - and they plan to give it away!
Security Locknutmakes a fantastic fastener - right here in the USA. It's a unique product and well-suited to the railroad industry.
We used some of their luck nuts in the reclaimed sections of a coal hopper that we made into a table for them. Then we countersunk some of their special product into the tabletop to show it off even more.
Stop in to see Ray Wiltgen and the fine folks at Security Locknut and be sure to get entered to win this gorgeous table!