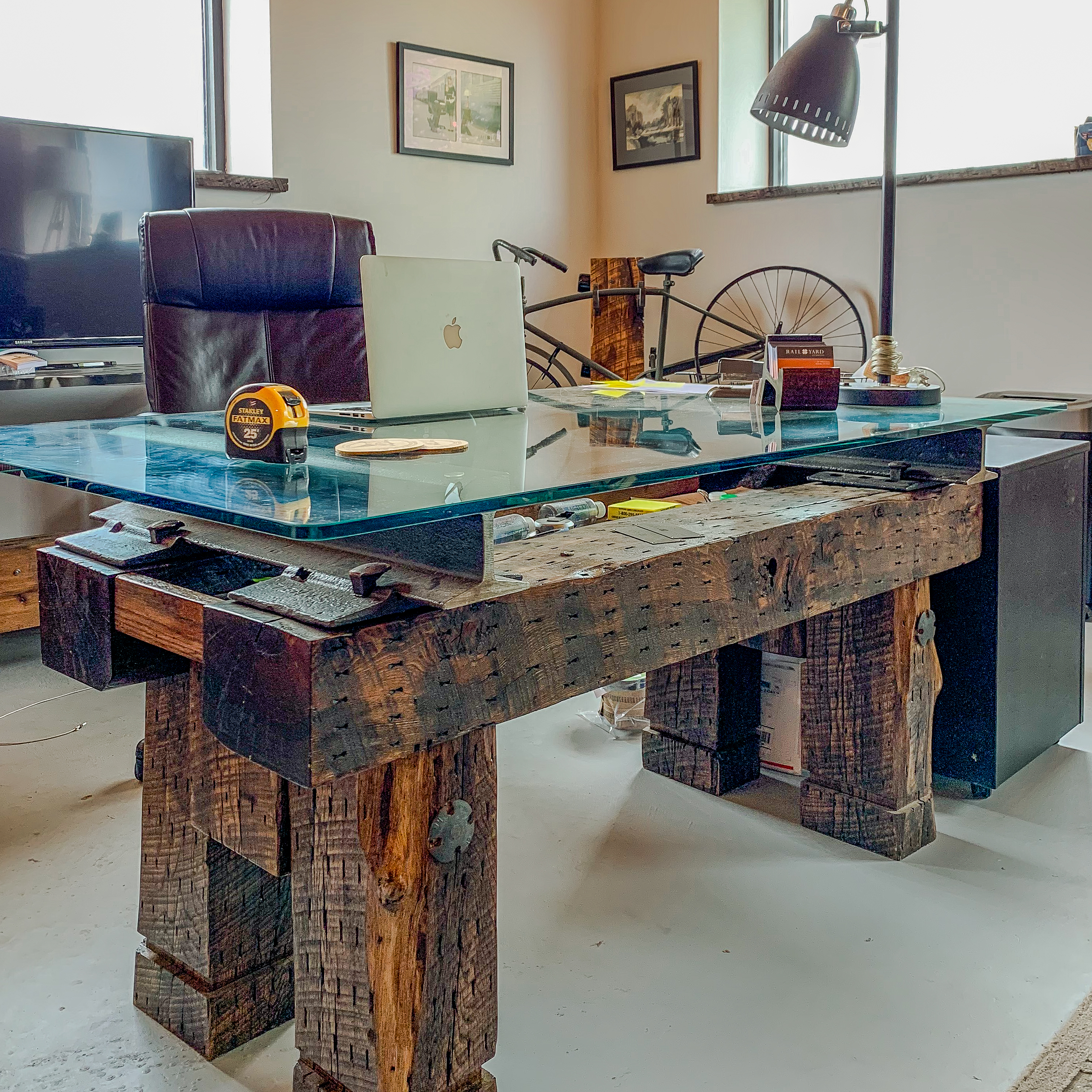 We're finishing up renovated and remodeled a vintage warehouse for the new home of our offices and workspace for Rail Yard Studios. We opted for a simple modern industrial design to fit our own style. Our new home features an open floorplan that allows us to display a good sample of our furniture collection – everything from desks and conference tables to coffee tables and bike racks.
The hardest part about the move was keeping a desk to work at. We had so many folks who upgraded or renovated their home offices during this pandemic that we sold desks right out from under ourselves.
Since we can't invite a whole bunch of folks by just yet with the current situation, we'll provide a quick virtual tour of our new offices and showroom.
HISTORY
We love history – especially railroad history, and Americana. So it's fitting that Waylon Jennings brings a little legend to the story. Our new studio occupies the building Waylon once used to house his tour assets – buses, merchandise and the like. As the guy who penned songs like "This Train" and "I Got the Train Sittin' Waitin'" we think he's got to be smiling about the artists in his space these days.
It's Nashville. We're never more than a stone's throw from our country music heritage in this town.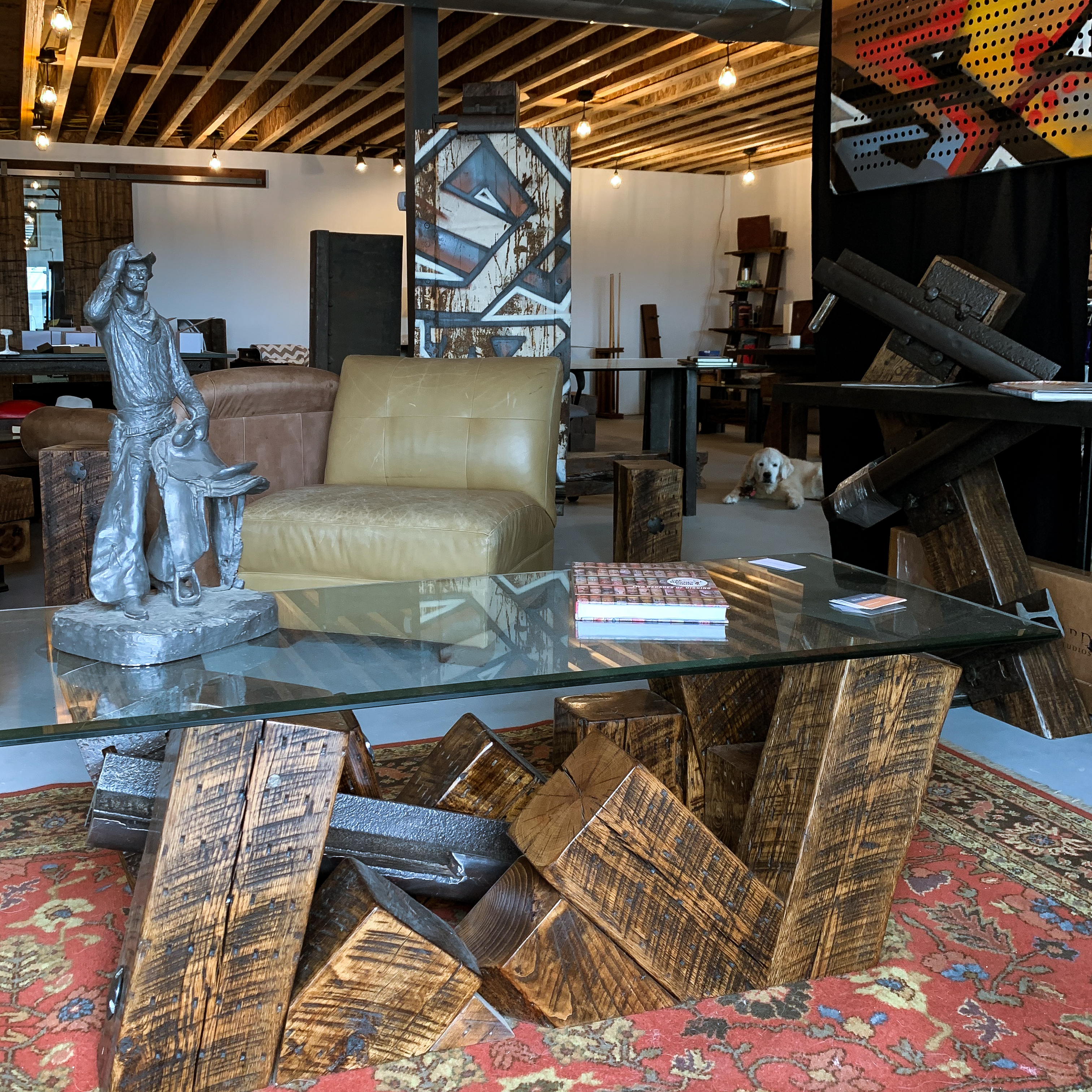 ART
We love art - especially train-related art, so we accented the walls with graffiti from classic New England area writers like ICHABOD and TASK. And we kept it local with more pieces from the likes Troy Duff (aka @duffomatic) and 42 Crew and Up Here Kids - guys like Wanted_1 and STERBO.
ENTERTAINMENT & FUN
While we opted for a ping-pong table for the showroom at the outset, we've yet to get in a game on it. That's because our pool tables and shuffleboards proved to be a popular distraction for those sheltering in place folks.
Olhausen Billiards our partners in some of the gaming tables makes the best pool tables and shuffleboards in the world - and they are a Tennessee-based company. In times like these, people need something to do at home. With all of the pool tables that we've moved during this time, we expect there are going to be some pretty fantastic new pool sharks on the backside of this crisis.
OUR BRAND
Our signage remains sitting in its designated spot just off the front deck that leads to the doors. It's where it goes, but not yet installed. We're too busy finishing out details and too focused on the operational bits and pieces keeping production going. But we'll get to it.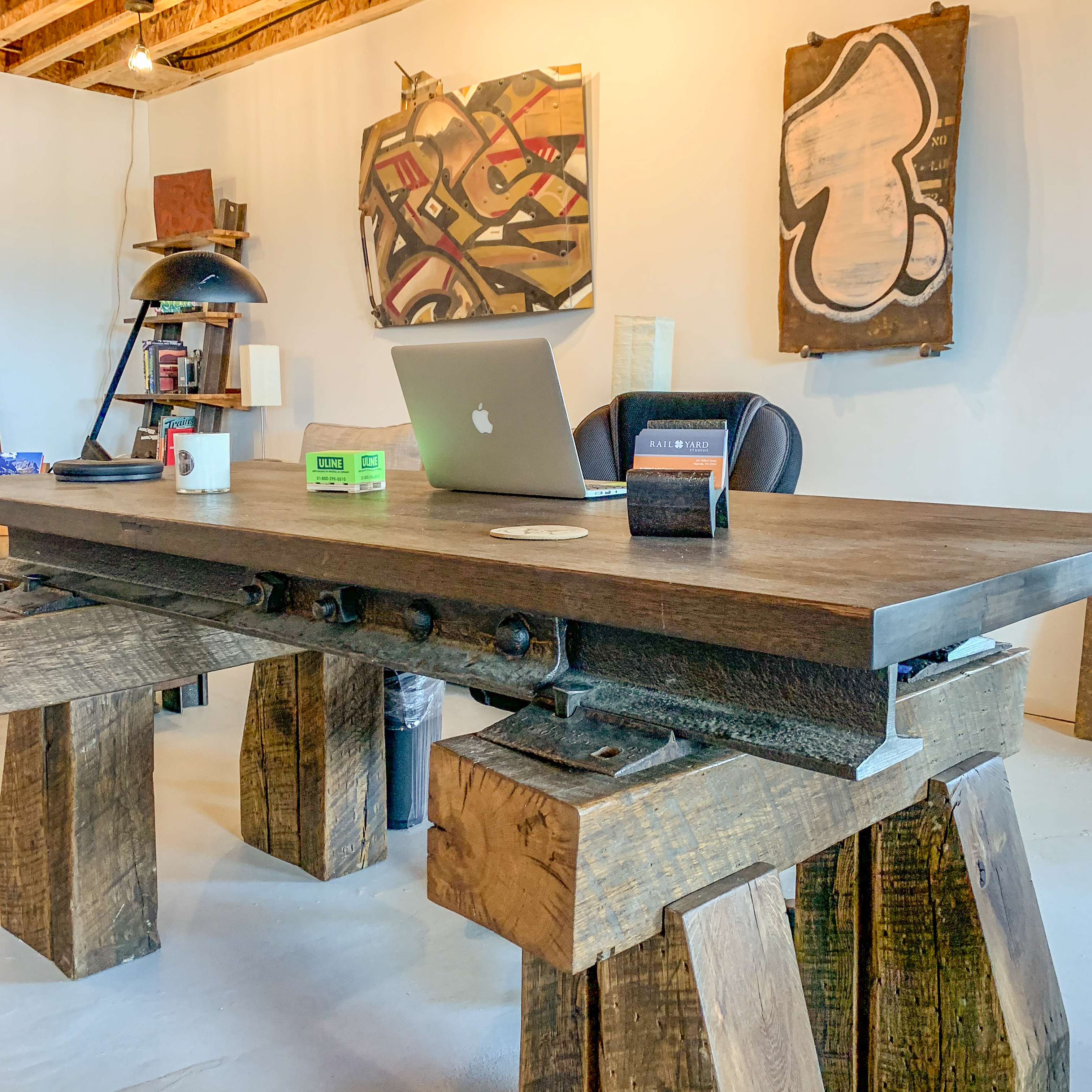 WHERE
The new place sits just one block closer to downtown in a transitional industrial area just south of downtown. Our neighbors include The Buntin Group – an advertising and marketing company and the Tennessee Central Railway Museum. Given our penchant for marketing and our love of trains, we seem to have found a perfect little spot.
If you get a chance to drop by, throw on a mask and see us. We're still in Nashville and close to our old studio. You'll find us now at 231 Willow Street in Nashville, Tennessee.